Menu Plan Monday: Week of April 7, 2014
April 7, 2014
Happy World Health Day!
Every year on April 7th, the World Health Organization celebrates World Health Day and draws attention to a public health problem of global proportions. This year's theme is vector-borne diseases, which include malaria, yellow fever, and dengue caused by mosquitoes, bugs, ticks, and flies and affect the poorest people in the world. You can find out more about these diseases and how you can help here.
Although this year's World Health Day theme isn't related to food and nutrition, we can't dismiss the fact that obesity is an epidemic around the world. Come back later this week for nutrition tips for families from Family Food ExpertsTM Founder Ellen Briggs.
In the meantime, here's what my Nutritioulicious family will be eating this week!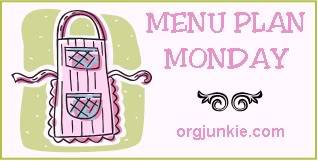 Week of April 7, 2014
Monday: Leftover Roasted Chicken with Cauliflower, Red Cabbage, and Apples

Tuesday: Buddha's Delight with Tofu, Broccoli, and Water Chestnuts

Wednesday: Brothy, Garlicky White Beans with Fried Eggs and Artichokes Vinaigrette
Thursday: Night Off!
Friday: Cleaning out the freezer: Turkey Meatballs, Beef Picadillo, and Roasted Cauliflower

What are you having for dinner this week?
Tweet me @JLevinsonRD with #DinnerTonight
Linking up at Org Junkie's Menu Plan Monday.