Menu Plan Monday: October 2, 2017
October 2, 2017
Find out what's new at Small Bites by Jessica and get this week's menu plan and link love!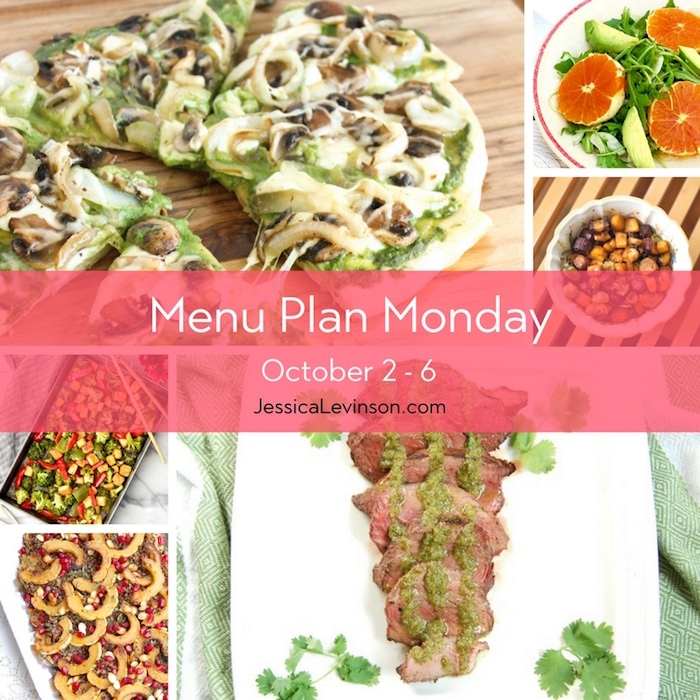 Latest Happenings:
October is here and at long last fall weather is too. Now that I feel the chill in the air I can bring myself to cook with classic fall flavors – pumpkin baked oatmeal and pumpkin spice energy balls both made it on this week's meal prep list and more fall favorites like Baked Apple French Toast and Butternut Squash Sweet Potato Soup will make their way into my kitchen soon. I'd love to hear what fall favorites you're cooking this week!
In case you missed it, September was National Family Meals Month –  a timely topic as kids went back to school. Sitting down to family meals as often as possible is important no matter the month, so be sure to get my top 5 tips to make family meals happen more often and join the conversation on Facebook and Instagram to share your experience and memories of family meals!
Link Love Articles:
This One Change: Produce & Protein Snacks @ Food Confidence
⇒ Combining protein and/or healthy fats with fruits and/or veggies for snacks is an absolute must in my book. Find out why and get some ideas for combos in this post.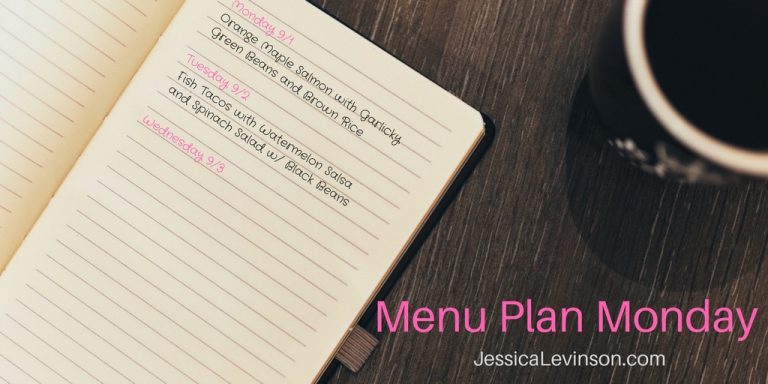 Menu Plan Monday: Week of October 2, 2017
Monday: 
Snack: Kiwi & pumpkin seeds
Lunch: Tortellini skewers with pesto, cucumbers & peppers, olives, and clementine
Dinner: Sheet Pan Crispy Tofu & Vegetables with Peanut Sauce over brown rice
Tuesday: 
Snack: Cucumber slices with spreadable cheese
Lunch: Leftover tofu and veggies with rice
Dinner: Mushroom Onion Pesto Pizza with Truffle Oil and Citrus Fennel Salad
Wednesday: 
Snack: Pumpkin spice energy balls & apple slices
Lunch: Salmon cucumber pinwheels, beets, and pomegranate seeds
Dinner: Asian Stuffed Cabbage Rolls with rice and Miso-Roasted Root Vegetables
Thursday: 
Snack:NO SCHOOL
Lunch:NO SCHOOL
Dinner: Leftovers
Friday: 
Snack: NO SCHOOL
Lunch: NO SCHOOL
Dinner: Cilantro Lime Steak, Popcorn Cauliflower, and Maple-Roasted Delicata Squash Quinoa Salad
What's on your menu plan this week?
Please share with me below or on social media!