Menu Plan Monday: October 17, 2016
October 17, 2016
The latest happenings at Small Bites by Jessica, including a recap of the Food and Nutrition Conference (FNCE), plus this week's Link Love and Menu Plan Monday!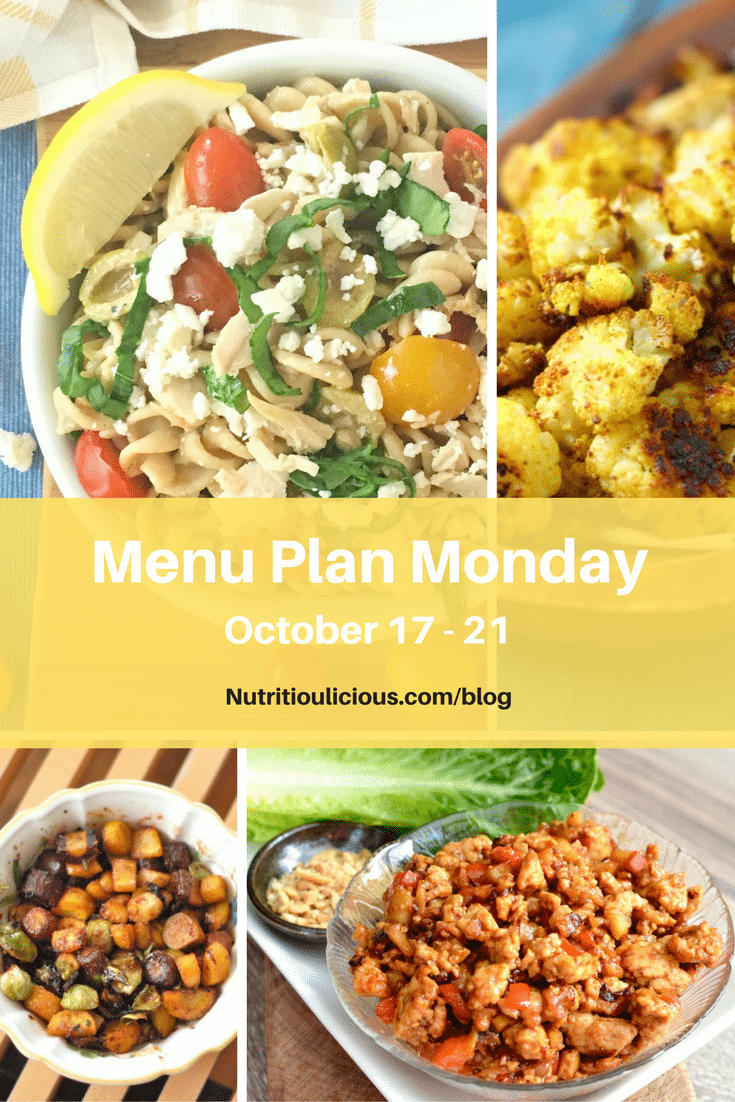 Latest Happenings:
Happy Menu Plan Monday! Hope you had a great weekend and your week is off to a fantastic start! My weekend was jam-packed and so much fun spent in Boston at the Food and Nutrition Conference and Expo (FNCE). As my friend and fellow RDN Jaime says, this conference is the Super Bowl of nutrition!
What I love the most about going to this conference is seeing my dietitian friends and colleagues face to face and meeting so many of the RDNs who I connect with on a daily basis over social media. One of the highlights for me was that I finally met my assistant Kaleigh in person! Believe it or not, Kaleigh has been working with me for almost a year and we had never met. Here's a picture of us at dinner one night!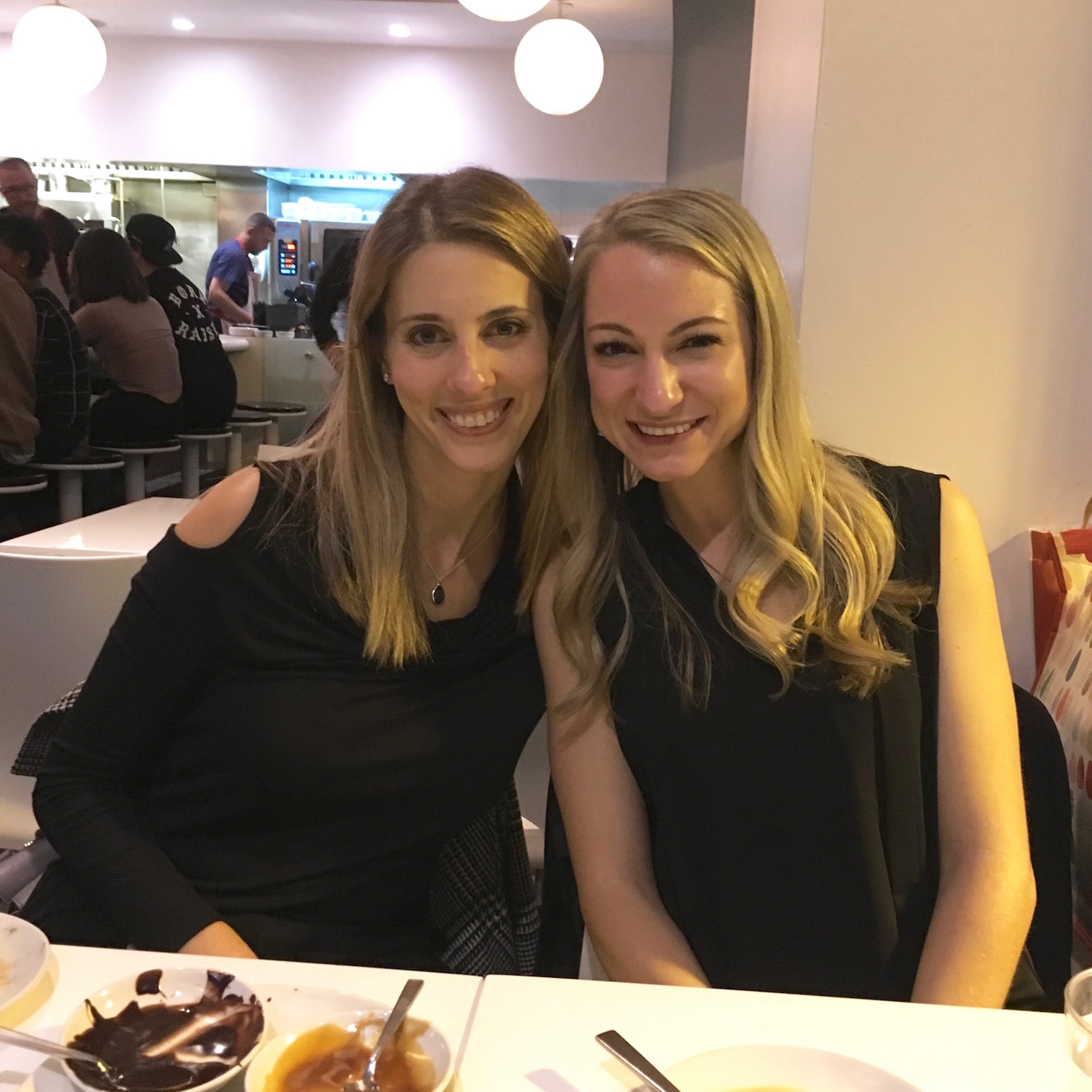 Another one of the other highlights from FNCE was learning about new products and food trends at the expo, including lots of focus on probiotics and gut health, whole grains, and plant-based foods, especially pulses. I also had a great time at a recipe writing and food photography workshop presented by two of my fabulous colleagues, Liz Weiss of Meal Makeover Moms and Katie Morford of Mom's Kitchen Handbook.
Part of the workshop involved in a Chopped-style contest in which we received four ingredients with which to make a recipe using some additional "pantry" ingredients they had on hand. Here's a look at what my table (including my friend Sally at Real Mom Nutrition) made and my winning photograph! I was so inspired that this recipe is on my meal plan this week (check it out below) and I'll be posting it on the blog soon!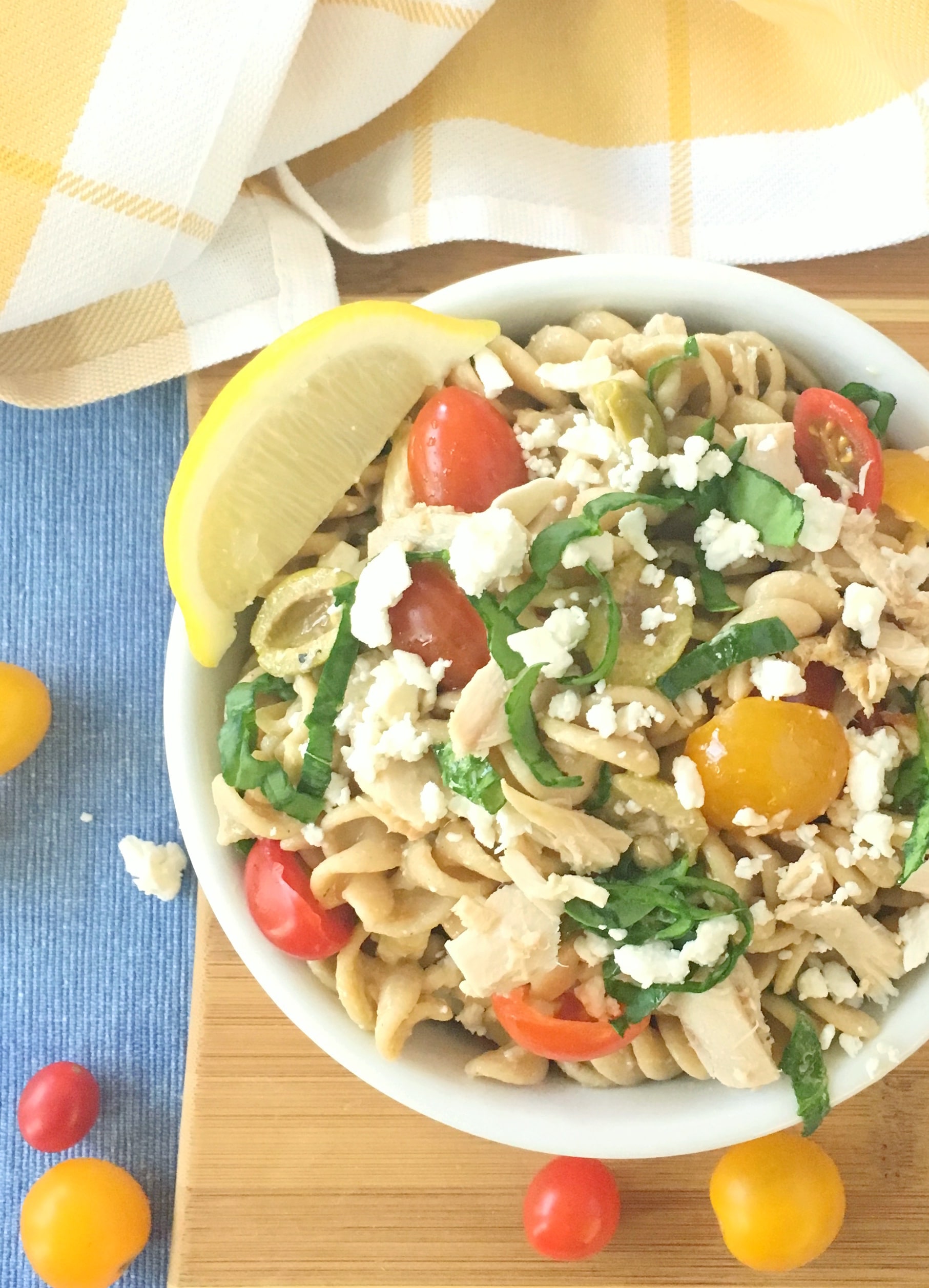 I'm sure I'll be sharing some more updates on what I learned and fun things I saw at FNCE over the next few weeks, but in the meantime, let's get to this week's Link Love and Menu Plan Monday!
Articles:
Five Things You Can Do Now to Reduce Your Risk of Getting Cancer @ Whole Fit 360
⇒ Amee is one heck of a strong woman, fighting and beating breast cancer this past February. And she's an example of someone who lives a healthy lifestyle, but the Big C got her anyway. In her post in honor of Breast Cancer Awareness Month she shares these 5 tips that all people should do to maintain a healthy lifestyle.
20 Healthy Preschool Snacks @ Real Mom Nutrition
⇒ I know many of you can use this amazing resource from Sally. And even better – she has a brand new e-book with snacking tips for school, sports teams, camp, and more!
Healthy Pregnancy Series: Part 2 – Iron @ Nutrition by Nazima
⇒ Great info here for pregnant women and those trying to conceive on the importance of iron in the diet and how you can get it, including a link to my Spinach Jicama Salad!
6 Secrets to Feeding Teens & Tweens + Easy Recipes They'll Actually Eat @ The Spicy RD
⇒ Great advice from so many stellar mom RDs. Will definitely be needing some of these wise words as the girls get older!
4 Steps for a Healthier Lunch @ The Domestic Dietitian
⇒ Something that's seems so easy (e.g. packing a healthy lunch!) can actually be quite hard if you don't have a plan of action, which is exactly what Brynn gives you here!
Managing Treat Season for Ourselves and Our Kids @ The Balanced Kitchen
⇒ With Halloween only two weeks away and the rest of the holiday season on the horizon, everyone could use some tips for staying healthy and enjoying treats in moderation.
Recipes:
Pumpkin for Dinner! 10 Recipes for Meatless Monday @ Craving Something Healthy
⇒ Think pumpkin is only for sweet recipes (like pancakes and quick breads)? Think again!
Apple Cider Turmeric Vinaigrette @ Healthy Ideas Place
⇒ This dressing is so seasonal and looks delicious. I also love Marie's analogy of salad dressings to accessories on an outfit. To see what I mean you just have to read it for yourself!
Pasta with Butternut Sauce and Mushrooms @ Dishing Out Health
⇒ This looks so creamy and delicious. Reminds me of my Lightened Up Macaroni & Cheese but without the cheese!
Roasted Acorn Squash with Pomegranates and Pistachios @ The Grateful Grazer
⇒ This is such a delicious side dish that's easy enough for a weeknight but festive enough for the holidays.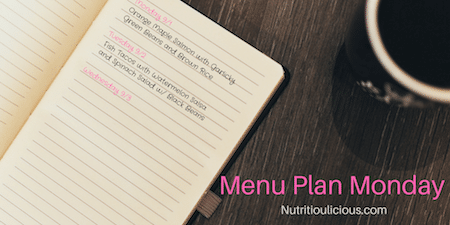 Week of October 17, 2016
Monday: Sukkot luncheon/early dinner with my family
Tuesday: Asian Chicken Lettuce Wraps made with cauliflower rice
Wednesday: 
Lunch: Veggie burger, hard-boiled egg, veggie sticks, and fruit
Dinner: Nicoise Pasta Salad (inspired by the recipe workshop at FNCE!)
Thursday: 
Lunch: Leftover pasta salad and fruit
Dinner: Dinner with friends; eggs for the kids
Friday: Soy-Marinated Steak with Miso-Roasted Root Vegetables and Roasted Garlic Curried Cauliflower
What's on your menu this week?
Please share with me below or on social media !
Tweet me or tag me on Instagram @JLevinsonRD with #DinnerTonight