Menu Plan Monday: November 9, 2015
November 9, 2015
What you missed last week at Nutritioulicious, plus this week's menu plan monday and link love!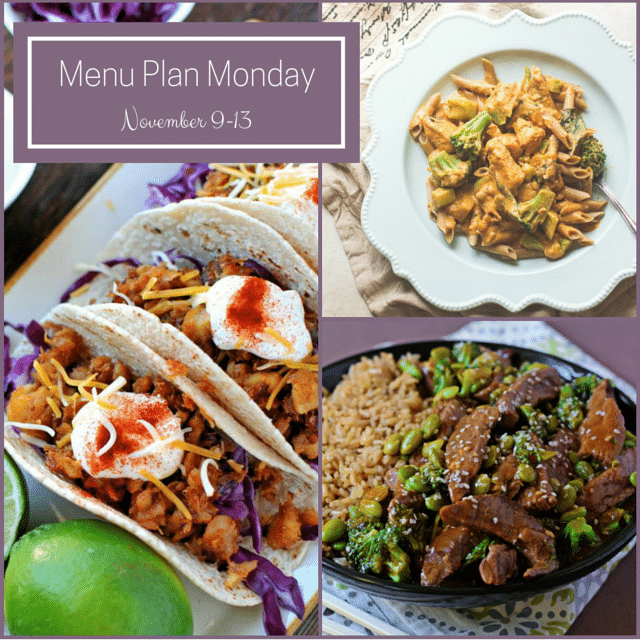 It's that time again – Monday's weekly post with my menu plan and the links I loved from last week. I can't believe how fast time is going. Now it feels like we're really getting into holiday season with Thanksgiving only two and a half weeks away, and Hanukkah, Christmas, and New Year's close behind.
It also seems to be the season of kid birthday parties – we had two yesterday! I'm still wiped out from them – more so than my girls were!
In case you missed what's been happening here at Nutritioulicious, last week I shared my recipe for Lemon Ricotta Ravioli with Balsamic Roasted Strawberries over at the California Strawberries Heart of Farmers blog. As an ambassador for the California Strawberry Commission, I'm excited to be the featured blogger this month as it's National Diabetes Month and it's the perfect time for sharing recipes for holiday parties. This ravioli recipe is a fun break from the traditional winter squash flavors we see all over the place this time of year.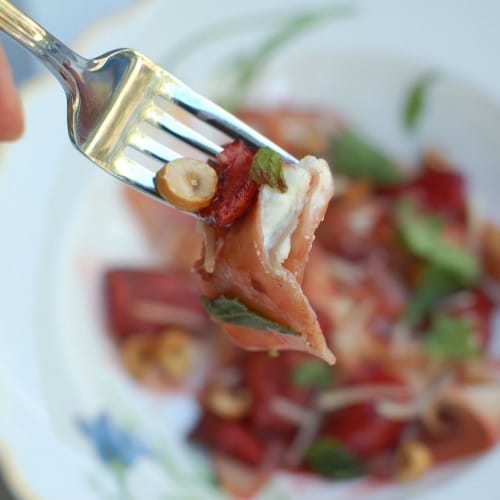 I also reviewed my food blogger friend Sonali's new Natural Pregnancy Cookbook (affiliate link) and shared a variation on one of her recipes. You've gotta try these Miso-Roasted Brussels Sprouts and Root Veggies!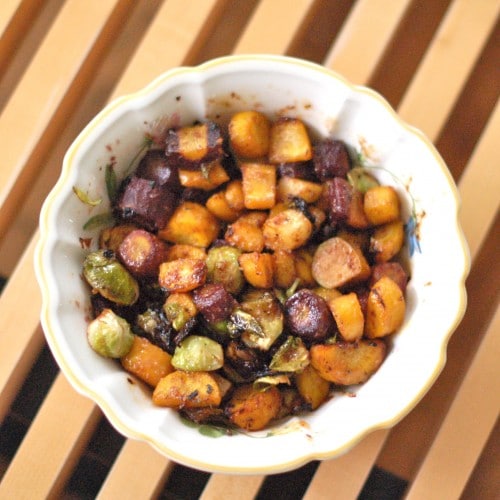 Now scroll on down for some of my fave links from last week and this week's Nutritioulicious menu!
Articles:
5 Simple Lunch Packing Tips @ Chocolate Slopes
Do You Know Yogurt's Cousin, Kefir? @ My Menu Pal (my kids have recently become obsessed with kefir!)
How to Seed a Pomegranate @ Mom's Kitchen Handbook (yay for pomegranate season!)
15 Transformative Phrases to Use with Your Fussy Eaters @ Yummy Mummy Club (great tips for parents dealing with picky eaters)
Recipes:
Beef, Broccoli and Edamame Stir Fry @ Zen and Spice (this 15 minute meal is on my menu this week – look below!)
Warm Spelt Berry Salad with Cinnamon Balsamic Vinaigrette @ The Grateful Grazer
16 Veggie-licious Breakfasts @ Your Choice Nutrition by Dietitian Brittany (thanks to Brittany for including my Shakshuka recipe!)
Pumpkin Baked Oatmeal Cups @ Happy Healthy Mama (made a batch of these Friday for weekend breakfast and they were a hit!)
Creamy Sweet Potato Spiced Oatmeal with Cranberries and Pecans @ Athletic Avocado
15 Healthy Savory Apple Recipes @ Jeanette's Healthy Living (don't forget about my Braised Red Cabbage witj Apples recipe!)
30 Go-To Easy Dinner Recipes @ The Lean Green Bean (you can never have enough quick & easy recipes!)
Pumpkin Chocolate Chip Bars @ Mom to Mom Nutrition


Week of November 9, 2015
Monday: Honey Sesame Fish Tacos with Lime Greek Yogurt Sauce and Trader Joe's Broccoli & Kale Slaw
Tuesday:  Beef, Broccoli & Edamame Stir Fry with Cranberry Ginger Rice
Wednesday: Thai Tofu and Pumpkin Curry Pasta (making with Brussels sprouts instead of broccoli)
Thursday: Off duty!
Friday: Shabbat dinner at our synagogue
Tell Me: Are you excited for the upcoming holiday season? 
What's on your menu this week?
Tweet me @JLevinsonRD with #DinnerTonight