Menu Plan Monday: November 30, 2015
November 30, 2015
Thanksgiving is over, but the holiday season is just getting started. Link Love filled with holiday eating tips and a menu plan to get you back on track!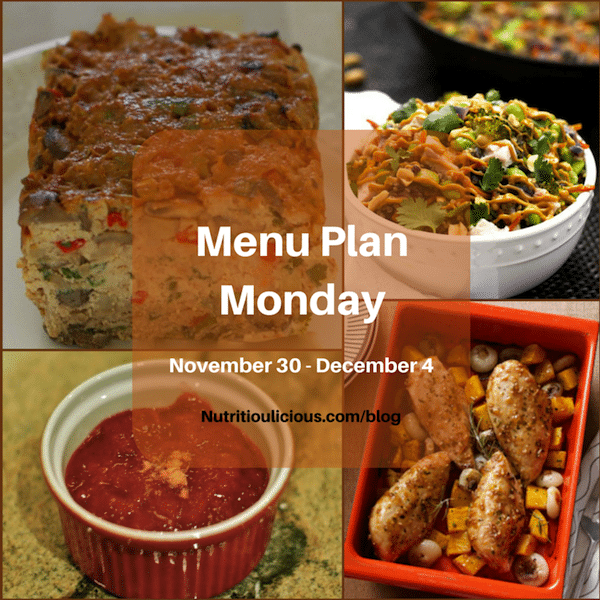 Did everyone have a great Thanksgiving? I sure hope so! We had a wonderful weekend filled with activities with family and friends, and of course a lot of food! In case you missed it, I shared 5 Ways to Stay Healthy Over the Holidays on Saturday. Try out some of these tips – it's more than just eating healthy and exercising.
This week's Link Love is also full of advice for having a healthier holiday season, both physically and mentally. So be sure to check those links out and put them into action.
Believe it or not, Hanukkah starts Sunday night – so straight from one holiday to the next for us. We're hosting a small get together on Sunday night to light the candles, give some presents, and enjoy some traditional (and not so traditional) food. We'll once again be making our one pan potato pancake topped with smoked salmon and creme fraiche. Hopefully this year I'll get some pics of it so you can try it out! Happy Hanukkah/Chanukah to all who celebrate!
Trying to keep it relatively simple in the kitchen this week. Get some inspiration from our menu below. Have a great week!
Articles:
Thanksgiving is a Time Machine @ Defrates Nutrition (Thanksgiving is over, but this post applies to rest of the holiday season ahead of us)
5 Tips for Mindful Eating During the Holidays (and Everyday) @ Be Truly Nourished
How to Have a Stress-Free Holiday Eating Experience @ fANNEtastic Food
How to Prevent Holiday Weight Gain @ Mom's Kitchen Handbook
Recipes:
Wild Rice Lentil Salad with Apples and Cranberries @ The Pretty Bee
The Secret to Kid-Friendly Beef Bolognese @ Mom to Mom Nutrition (I always add veggies to my homemade tomato sauce and bolognese!)
40 Healthy Winter Squash Recipes Your Family Will Love @ Meal Makeover Moms
Favorite Peanut Holiday Recipes @ Teaspoon of Spice (For more peanut recipes, check out my Peanut Butter Lovers Month Recipe Roundup from last year and my Peanut Butter Lover Pinterest Board!)
Flavorful Lower-in-Sodium Dinner Recipes @ Calio
Honeycrisp Apple Roses @ Zen and Spice (how gorgeous are these?!)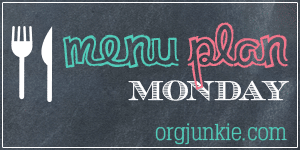 Week of November 30, 2015
Monday: One-Pot Thai Quinoa Bowl with Tofu and Spicy Peanut Sauce (making with tofu instead of chicken)
Tuesday:  Asian-Style Turkey Meatloaf with Roasted Brussels Sprouts and Delicata Squash
Wednesday: Leftovers
Thursday: Off duty!
Friday: Herbed Chicken with Squash, Mashed Cauliflower, and Orange-Ginger Cranberry Sauce
What are you cooking this week?
Tweet me @JLevinsonRD with #DinnerTonight