Menu Plan Monday: May 9, 2016
May 9, 2016
Mother's Day weekend recap, Link Love, and this week's Menu Plan Monday!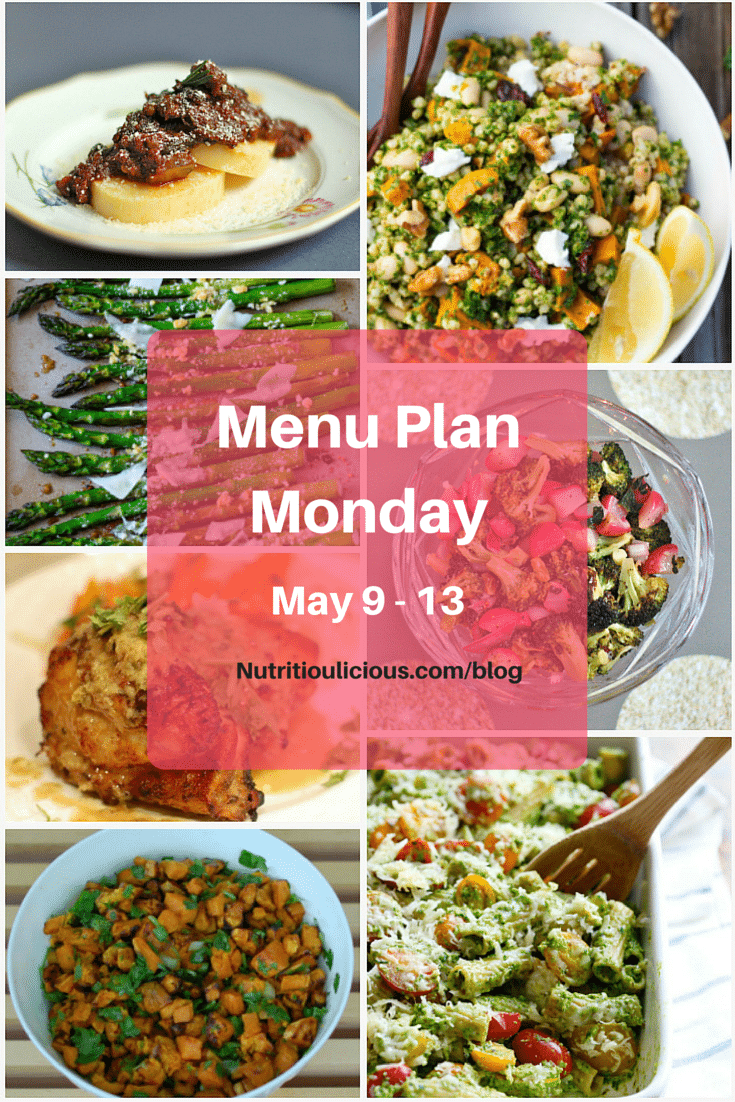 I hope all you moms had a wonderful Mother's Day weekend and celebration! Our weekend was jam-packed with family time. On Saturday my girls performed as Snow White in their annual dance recital, and I couldn't have been more proud. If you follow me on Instagram, I'm sure you saw the pic, but in case you didn't, please indulge me (and forgive me!) for sharing again here!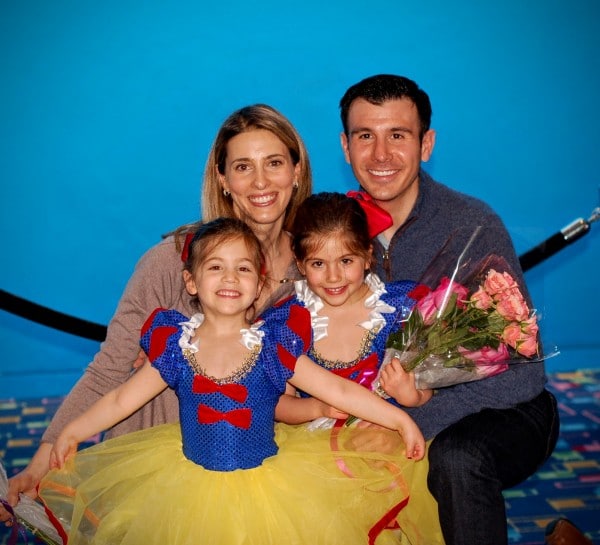 It was the first time Charlotte (in front of me in the pic above) was on stage and the second time for Sabrina. I still can't get over how easily they went on stage in front of such a large audience – I never would have done that at their age! After their recital we took my sister out for her birthday, which was so much fun. She's such an amazing aunt and my girls love her to pieces!
Sunday I woke up to homemade cards and gifts from my husband and the girls. I'm so excited for my Mother's Day present this year – a Garmin activity tracker! I'm a little late to the game with this one, but I have needed to get back to moving more and I know this will help. Seeing how many (or few for that matter) steps I'm taking daily and getting buzzed to move more throughout the day is certainly motivational!
After gifts and breakfast we took the girls to soccer and then to get their first bicycles. I'll let you in on a secret – I don't know how to ride a bicycle! 😯  I'm excited for my girls to learn, but feel bad that I won't be riding with them. We spent the afternoon with my parents, in-laws, and my grandparents – the girls are so lucky to have great grandparents around! It was indeed a special day – except for the few temper tantrums we had to deal with. Par for the course I guess!
The week is off to a nice start – the rain finally stopped and now we can enjoy some seasonal spring temperatures! I hope everyone has a fantastic week. Check below for some of my favorite educational and inspirational posts and delicious recipes from last week, and then get some menu planning inspiration with my menu plan below!
Articles:
5 Easy Ways to Improve Your Family's Diet Today! Part #1: Market Good Nutrition to Kids @ Meal Makeover Moms
⇒ Such a great series and Liz and Janice's tips are spot on!
9 Things Dietitians Tell Their Kids About Food @ Keri Gans for US News & World Report
⇒ Find out my nutrition advice for my girls. What advice do you give to your kids?
Diets Don't Work. But What Does? @ Avocado A Day Nutrition
⇒ So excited for Rachael and our colleagues Anne and Alex on the start of their Joyful Eating Program. Time to end fad diets and learn to lose & maintain weight in a healthy way. (And since Friday was No Diet Day, be sure to check out my post from last year, Diet Doesn't Have to be a 4-Letter Word.)
Finding Myself This Mother's Day @ Wee Westchester
⇒ The demands of motherhood and career are enough to make moms feel a loss of identity. I can absolutely relate with this post.
Overcoming Comparison – You Do You @ Shaw's Simple Swaps
⇒ I love Liz's openness and honesty sharing her feelings with her audience. The comparison game affects us all and it's hard to break away from. My yoga teacher always says "you do you" on the mat and it certainly applies off the mat too!
Recipes: 
58 Easy 30 Minute Meals for Busy Families @ The Cook's Pyjamas
⇒ What family doesn't need quick, easy, and nutritious meals?!
Habanero Jicama Guacamole @ The Grateful Grazer
⇒ I often serve jicama with guacamole for dipping, but never though to mix it in the guac itself!
All Purpose Roasted Salsa @ Food, Pleasure & Health
⇒ I love making my own salsa, but never though to roast the veggies first! Can't wait to try it!
Loaded Tofu Tacos @ My Cape Cod Kitchen
⇒ Love this vegetarian alternative for taco night! Perfect for #MeatlessMonday!
3 Ingredient Tex-Mex Chicken Wings with Cilantro, Honey, & Lime @ Back to the Book Nutrition
⇒ I love wings and this marinade sounds delicious!
Chocolate Milk Ice Cubes @ Real Mom Nutrition
⇒ This is such a cute idea and I love that Sally's son suggested it!

Week of May 9, 2016
Monday: Vegetarian Lentil Bolognese over Polenta Cakes with Roasted Broccoli Radish Salad with Lemon Mint Vinaigrette
Tuesday: Baked Salmon with Pomegranate Berry Sauce (leftover from Friday's dinner), Roasted Parmesan, Garlic and Lemon Asparagus, and Sorghum Sweet Potato Salad (leaving out the white beans, cheese, & nuts and using Trader Joe's Pesto)
Wednesday: Healthy Baked Pesto Rigatoni (using leftover TJ's pesto) with Fennel Beet Arugula Salad
Thursday: Off Duty!
Friday: Coconut Lime Chicken with Shorty's Cauliflower "Rice" and Sweet Potato Salad
What fun things did you do this weekend?
What's on your menu this week?
Tweet me @JLevinsonRD with #DinnerTonight