Menu Plan Monday: June 27, 2016
June 27, 2016
What's been happening lately at Small Bites by Jessica, lots of link love and this week's Menu Plan Monday!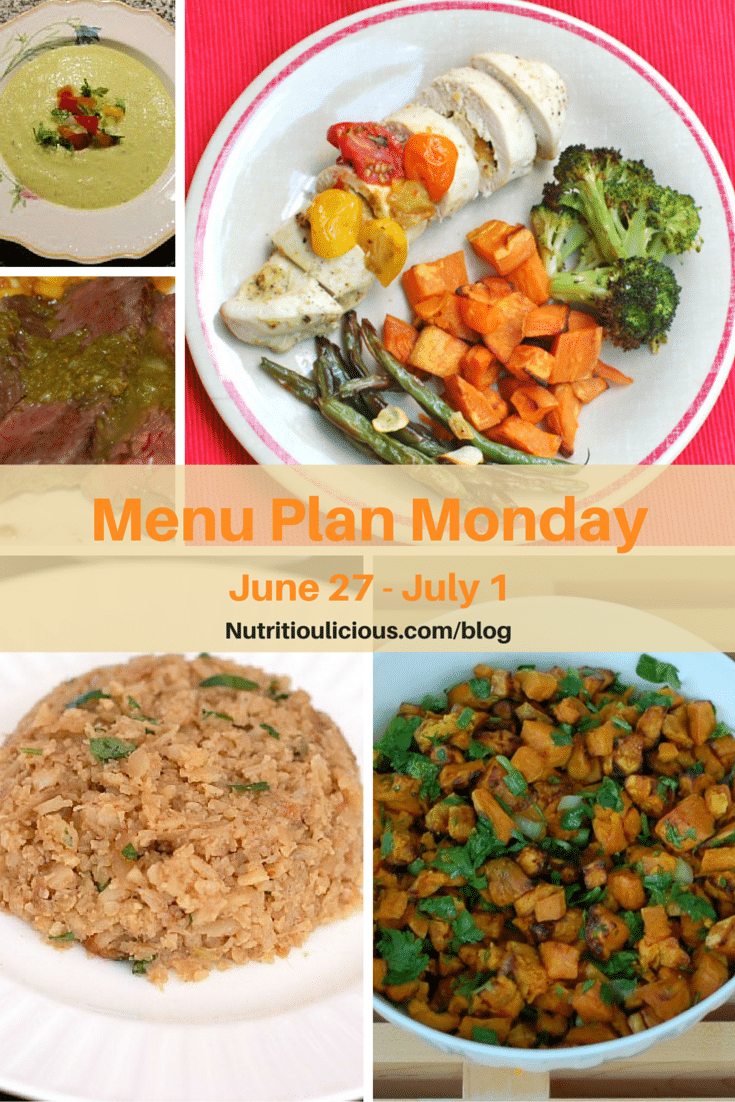 Hope everyone had a great weekend! We had a lovely week away in Nantucket and now it's time to get back to the grind! The girls started camp today and they couldn't have been more excited. I'm excited for them too, but feeling a little sad about how quickly they're growing up. They didn't even turn back to wave to me as I drove off after dropping them off this morning.  😥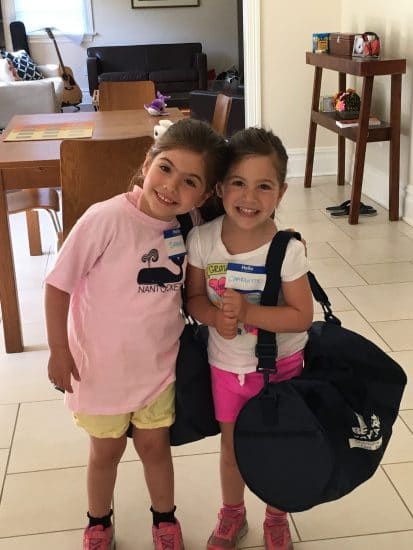 One thing I have to come to terms with as they're getting older is having less control over what they eat since they'll be eating lunch at camp every day. Since I have the menu and know what's being served, I can make sure our dinner meals balance their day out, at least as best as I can since I never know exactly what they will actually eat at camp. It adds an extra layer to my thought process for meal planning that I don't need to deal with during the school year, and as you'll see in this week's Menu Plan Monday below and in the weeks to come, our meals will have fewer carbs to account for the abundance of carbs I know they eat at camp. It's always a balancing act!
In case you missed it while I was away, last week was Recipe ReDux time and I shared 5 of My Favorite Recipe ReDuxer Recipes. I was honored to have a few of my fellow ReDux friends share their versions of my recipes on their blogs too. Check out Sonali's and Jenny's spin on my grilled avocados and Trish's vegetarian variation of Kaleigh's Apricot Pineapple Chicken Salad.
This coming weekend is July 4th, which for us means barbecues and other food-filled fun with friends at the beach, pool, and in our backyards. If the same is true for you, you'll want to check out our recent post How to Have a Healthy Summer Barbecue and stay tuned for the ultimate BBQ roundup later this week!
Now scroll on down for some great articles and recipes from my fellow healthy food and nutrition bloggers and this week's menu plan!
Articles:
How You Can Enjoy Your Vacation and Still Be Healthy @ Truly Nourished
⇒ It's so challenging staying healthy on vacation (I can tell you firsthand since I just came back!), but Rebecca has some great tips!
Healthy Summer Food Swaps @ Danielle Omar for Cal-EZ
⇒ Two of my favorite swaps in here – jicama and cauliflower rice!
3 Reasons Why Under Eating Won't Help You Lose Weight @ Nutritious Eats
⇒ Cutting calories way down for weight loss is a huge myth. Melanie explains why and what to do instead!
How to Cut Herbs @ Bite Size Blonde
⇒ Chiffonade is one of my favorite methods for cutting mint and basil, but a lot of people don't know what it means. Learn how to do it in this video and then put the technique to use with my Asparagus Mint Salad and Corn & Basil Cakes.
How to Cope with the Rising Cost of Produce @ Mango About Town
⇒ One of the biggest excuses I hear from people about why they don't eat more fruits and veggies is that they're expensive. There are easy ways to keep the costs lower, including buying what's in season and going for frozen for out of season produce.
Feeling Fat is Contagious @ Living Well Kitchen
⇒ Fat talk is rampant, especially with women. Resist the temptation to join in on it with these 5 tips from Meme.
Recipes: 
Turmeric Roasted Chickpea and Quinoa Salad @ Dishing Out Health
⇒ This looks so flavorful and delicious. Perfect addition to my Herb and Spice Recipe Roundup!
Strawberry Ginger Beet Sorbet @ Lively Table
⇒ How gorgeous is this sorbet? And so healthy and easy to make too!
Summer Panzanella Salad @ Dishing Out Health
⇒ Everything about this salad screams summer and is calling my name!
17 Ideas for Using Canned Tuna and 70+ Recipes to Try @ The Rising Spoon
⇒ Do you like canned tuna? I do, but the same old tuna sandwich can get boring after a while. Not anymore! 70 tuna recipes here to try! Make it 71 with my Apple Cranberry Tuna Salad!
Grilled Radishes with Ricotta, Apricots, and Walnuts @ My Cape Cod Kitchen
⇒ I love roasted radishes, but never grilled them. Time to get to it!
Vegan Avocado Pesto Pizza @ A Whisk and Two Wands
⇒ Avocado pesto as a base for pizza sounds delicious and is certainly a great way to get a nutrient boost!
8-Ingredient Green Quinoa Salad @ C It Nutritionally
⇒ This salad looks so light and delicious. Can't wait to make it for one of our backyard gatherings this summer!
Simple Peach Berry Cobbler @ Hello to Fit
⇒ Can't wait to try this for one of our summer barbecues! I love that it's dairy-free so I can serve after one of our meat meals (since we keep Kosher)!
Gooey Nectarine Turnovers @ The Healthy Toast
⇒ This looks like a really easy and delicious summer dessert. I love using wonton skins (I use them for my lemon ricotta ravioli), although be prepared to do some work!
Red, White, and Blue Yogurt Parfait @ Family Food On the Table
⇒ What a perfect nutritious and delicious (and kid-friendly) way to celebrate the Fourth!

Week of June 27, 2016
Monday: Veggie Cauliflower Fried Rice with Crispy Tofu
Tuesday: Pistachio-Stuffed Chicken Breasts with Sweet Potato Salad and Roasted Broccoli
Wednesday: Leftovers or defrosted Turkey Burgers if not enough chicken
Thursday: Chilled Cucumber Soup (I haven't made this in a loooong time, so we'll see if it gets any tweaks!) with Summer Salad (Arugula with nectarines, avocado, and mozzarella)
Friday: Cilantro Lime Steak with Grilled Corn and Cauliflower Burnt Rice
How was your weekend?
What's on your menu this week?
Tweet me @JLevinsonRD with #DinnerTonight