Menu Plan Monday: January 18, 2016
January 18, 2016
A veggie-filled menu plan Monday and this week's Link Love.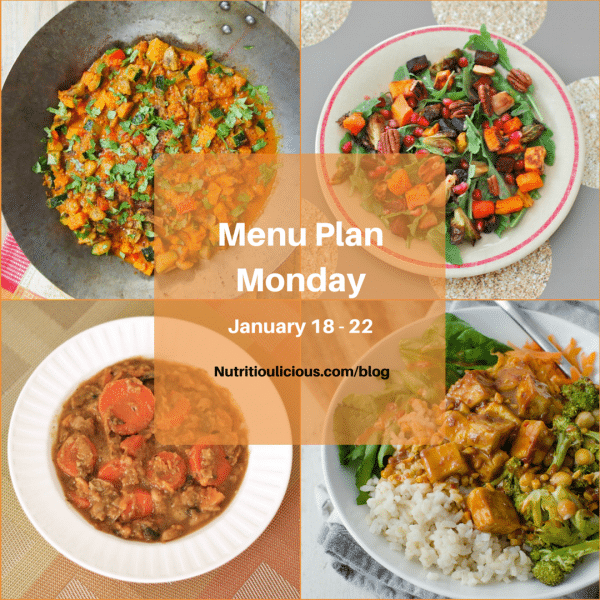 Hope everyone had a great weekend! We had a low key one here – spent a lot of time playing games with the girls, which was a lot of fun and brought back fond memories of how I spent my weekends when I was a kid!
In case you missed any of the Nutritioulicious posts from last week, be sure to check out my gluten-free and dairy-free Three Bean Vegetarian Chili and my cold-fighting, antioxidant-rich Cranberry Orange Bread.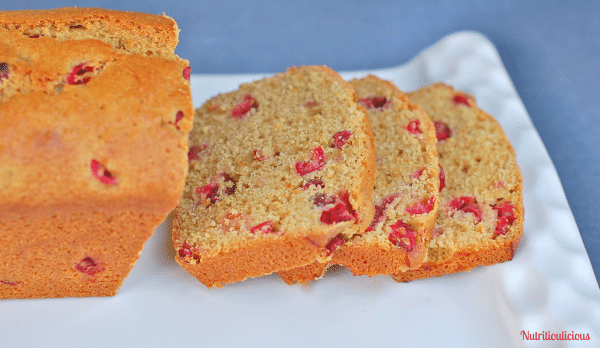 In other news, there were a ton of great articles and recipes by fellow bloggers in the past week. Take a look at some of my favorites in my Link Love below. Then get inspired for a nutritious and delicious week ahead with this week's Menu Plan Monday!
Articles:
Should You Make Your Kids Take "Just One Bite?" @ Real Mom Nutrition (We don't have a "just one bite" philosophy in our house. Scroll through the comments on Sally's post to see what I have to say.)
The Number One Reason Not to Diet @ Avocado a Day Nutrition (I couldn't agree more with Rachael's approach)
Health Benefits of Tea @ Pantry Doctor (Everything you want to know about tea for National Hot Tea Month!)
Grown Up Lunches by Marisa Moore @ US News Health (including my Salmon Waldorf Salad!)
What Does Treat Mean to You? Nonfood Treat Ideas @ Holley Grainger Nutrition (I love the things we learn from kids!)
A Year of Less Food Waste: 10 Tips to Reduce Food Waste @ Mom's Kitchen Handbook (Such an important topic and great tips from Katie)
Wind Down Wednesday: Redefining Guilty Pleasure @ Shaw Simple Swaps (Do you feel guilt around what you eat or anything else in your life?)
Recipes:
52+ Healthy Vegetarian Recipes for Meatless Monday @ Spicy RD Nutrition (This roundup is amazing! You could have your whole menu plan for the year set with these recipes!)
Weeknight Chicken Pho @ Zestful Kitchen
French Onion Soup @ My Cape Cod Kitchen
Unstuffed Cabbage Roll Soup @ The Wholesome Dish (Stuffed cabbage is a childhood favorite of mine. Can't wait to try Amanda's recipe!)
Supergreen Tuna Salad with Sesame Peanut Dressing @ Uproot Kitchen (I love tuna and peanut sauce, but never would have thought to combine the two!)

Week of January 18, 2016
Monday: Peanut Tofu Buddha Bowl (making with baby bok choy since I have a pack in my fridge)
Tuesday:  Vegan Red Curry with Freezer Tomato Coconut Sauce over rice noodles or quinoa
Wednesday: Winter Roasted Root Vegetable Salad with Pomegranate Ginger Dressing topped with Poached Salmon (my January Culinary Corner recipe in Today's Dietitian Magazine)
Thursday: Off Duty!
Friday: Hearty Beef & Vegetable Stew
What's on your menu plan for the week?
Tweet me @JLevinsonRD with #DinnerTonight