Menu Plan Monday: February 6, 2017
February 6, 2017
The latest happenings at Small Bites by Jessica, this week's Link Love, and Menu Plan Monday!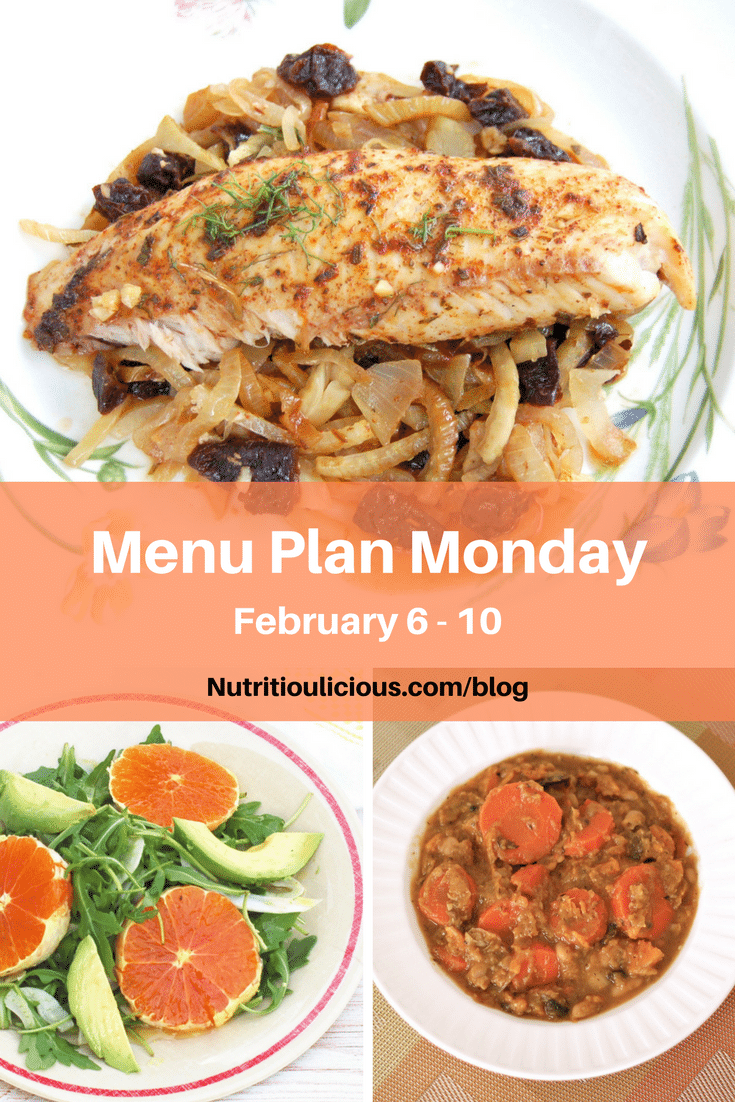 Latest Happenings:
Hey everyone! Hope you had a great weekend! We were in Atlanta for my nephew's bar mitzvah, which was a ton of fun and such a special occasion! My girls were so excited to dance with their big cousins and show off some of their ballet and hip hop moves! If you want to see some pics, you can check out my collage over on Instagram – a little shift from the usual food posts!
In other news, did you celebrate the Super Bowl with a fun party filled with food? I bet many of you did and are ready to get back on track this week. If you need some inspiration, check out my Practical Lifestyle Changes You Can Make post.
Have a great week!
Articles:
How to Find 5 Extra Hours a Week for Running, Pre-Hab or Anything @ Run to the Finish
⇒ Amanda shares some great tips for finding time to exercise, which really can apply to finding time for anything. Procrastination, multi-tasking, and social media are definitely three of my time sucks!
The Truth About Sprouted Grains @ Love & Zest
⇒ I have a confession to make: I didn't really know what the big deal was about sprouted grains until I read this post. Doesn't that bread look amazing?!
Not Ready to Ditch the Scale? Here Are A Few Things You CAN Do @ KH Nutrition
⇒ Many people weigh themselves on a daily basis, but honestly the number on a scale does not tell you the whole story about weight and health. I love this post from Kim about ways you can get comfortable with the idea of not weighing yourself.
Utilizing Your Freezer for Beans, Grains, & Produce @ Zen & Spice
⇒ My freezer is stocked with make-ahead meals like my Ricotta Berry Oatmeal Cups and leftovers like my Three Bean Vegetarian Chili and burgers. Want to make meal prep easier? Get these tips for freezing some ingredients that will make mealtime so much easier.
Recipes:
No Bake Salted Caramel Chocolate Oat Bars @ With Salt & Wit
⇒ These look fantastic! And I think I have all the ingredients in my house. Now I just need to get around to making them!
The Best Healthy & Delicious Granola Recipes @ Jill Conyers
⇒ I really like granola, but I rarely buy it because most granolas are high in calories, fat and sugar for a very small portion. If you're in the same boat, try making some of these delicious recipes at home!
How to Roast Fruit @ Teaspoon of Spice
⇒ Have you ever roasted fruit? It makes for a great dessert, but I especially like roasted fruit added to savory dishes like grain salads and chicken dishes!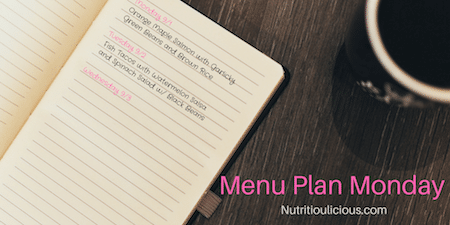 Menu Plan Monday: Week of February 6, 2017
Monday: 
Lunch: Veggie & Bean Quinoa Bites with sliced veggies and grapes
Dinner: Cheesy Italian Baked Beans (from February's Better Homes and Gardens) topped with a fried egg + Citrus Fennel Salad with Champagne-Lemon Vinaigrette
Tuesday: 
Lunch: Cucumber cheese "sandwiches" with sliced veggies, roasted chickpeas, and clementine
Dinner: Leftovers
Wednesday: 
Lunch: Easy Veggie Egg Muffins with sliced veggies and fruit
Dinner: Baked Tilapia with Fennel and Dried Plums + Barley with Mushrooms and Peas (from the freezer)
Thursday: 
Lunch: Chickpea Salad with sliced veggies and fruit
Dinner: Leftovers
Friday: Hearty Beef & Vegetable Stew
What's on your menu this week?
Please share with me below or on social media!