Menu Plan Monday: December 14, 2015
December 14, 2015
Get ready for the holidays with lots of holiday gift and recipe links to love and a pared down menu plan Monday!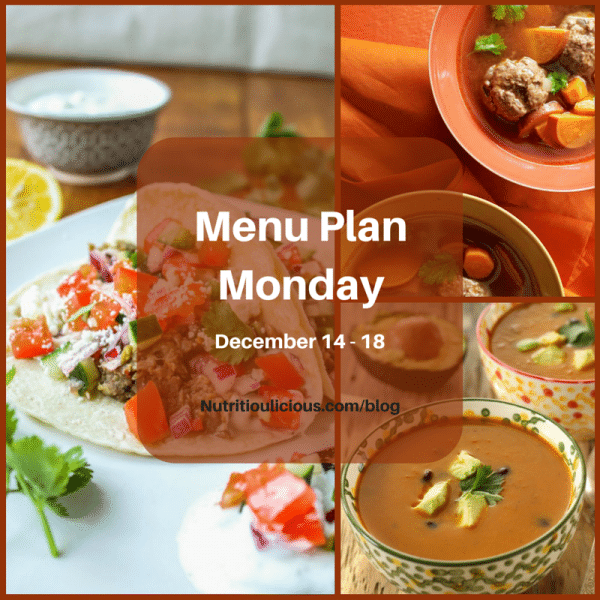 Happy Monday! Hope everyone had a great weekend and is staying calm and stress-free as the height of the holiday season gets closer. I can't say I've been doing the best job at this, but it's a work in progress and thanks to my fellow RD Danielle Omar at Food Confidence and her Healthy Holiday Challenge, I have some assistance to do so!
My birthday is coming up this Wednesday (!) and to celebrate, this past weekend my husband and I took a day trip up to Hudson, NY to get a break from the day-to-day grind with the kids. We had read about Hudson becoming the new Brooklyn, and it really lived up to that description. We love seeing taking home tours, of which there are many in upstate NY, so we visited Olana, the home and studio of artist Frederic Church. Then we drove into the heart of Hudson and strolled along the main street, which is filled with antique shops, galleries, home goods, and a quaint bookstore that seconds as an ale house (and was the busiest store on the strip!).
We finished our day with a gourmet dinner at Fish & Game, which was fantastic (and if you know me well, you know this was the driving factor to us visiting Hudson!). Unfortunately I don't have any photos to share, but it was a lovely day!
This week's link love is filled with holiday gift guides, tips and recipes for the holiday season, and some other goodies. Be sure to check out all the links below, as well as my fairly simplified menu plan for the week (it is my birthday week afterall!).
Articles:
25 Healthy Living Books & Cookbooks @ The Spicy RD
24 Healthy Homemade Holiday Gifts @ Healthy Ideas Place (including my Orange-Scented Spiced Nuts! Thanks Marie!)
12 Holiday Survival Tips from the Pros @ Better Is the New Perfect
Is Your Diet Making You Unhappy? @ Rebecca Scritchfield
Nutrition and Grief: Tips for Helping Those Suffering From Loss @ Fitknit Chick (my heart goes out to Tamara, who lost her daughter a few weeks ago. Fellow blogger Melanie shares tips and recipes for feeding people during a time of loss)
Can I Substitute Kosher Salt for Table Salt @ Healthy Seasonal Recipes (I get this question all the time)
Recipes:
Holiday Glazed Acorn Squash with Pomegranates and Toasted Pine Nuts @ Eat Yourself Skinny
California Citrus Marmalade @ Uproot From Oregon (marmalade and cheese are a delish combo, perfect for a cocktail party!)
Kimchi Fried Rice @ Food Pleasure & Health (DYK? Kimchi is a fermented food, one of the hottest food trends of 2015)
How to Make the Perfect Omelette @ Avocado a Day Nutrition (especially love the convo about "easy" recipes)
Sprouted Red Jasmine Rice Salad with Pomegranate, Feta, Pine Nuts, and Fresh Herbs @ The Spicy RD (I love how this recipe came together from random ingredients in her kitchen, which is very similar to most of my lunch meals!)
The Ultimate Build Your Own Pancake Bar – Holiday Style! @ Sweet Cayenne (how fun is this?!)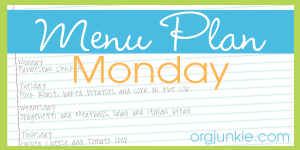 Week of December 14, 2015
Monday: Greek Lentil Tacos with Cucumber Pico de Gallo (Thanks to my friend EA @ The Spicy RD for letting me know about this delish recipe!)
Tuesday:  Sweet Potato Black Bean Soup with Salmon Waldorf Salad
Wednesday: Off duty in honor of my birthday!
Thursday: Pizza night or eggs
Friday: Moroccan Meatball Soup with Sweet Potatoes
How are you handling the stress of the holiday season?
Do you have a healthy menu planned for the week?
Tweet me @JLevinsonRD with #DinnerTonight