Menu Plan Monday: August 8, 2016
August 8, 2016
My visit to California, this week's Menu Plan Monday, and links I loved over the past week.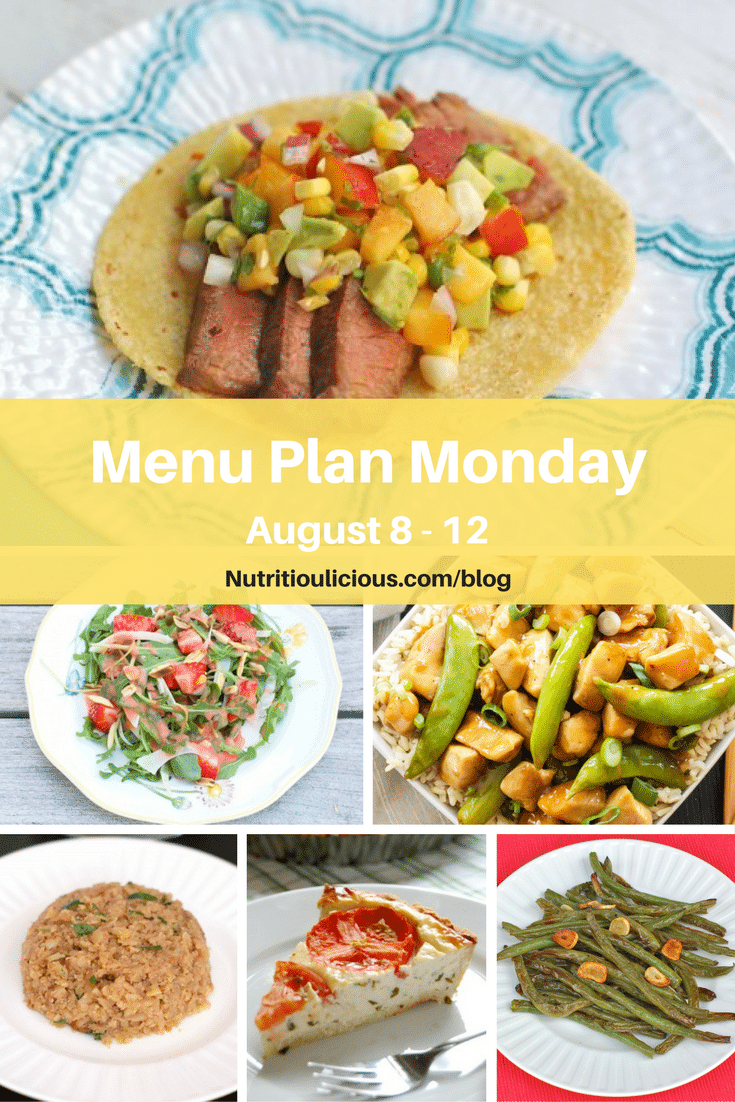 Hope everyone had a great weekend! I spent the second half of last week in Sacramento, California followed by a visit with one of my best friends right outside of San Francisco. It was a wonderful week/weekend, but I am happy to be back home. If you follow me on Facebook and Instagram, you probably saw some of my pictures in peach orchards and tomato fields. I'll be sharing more information about that with you hopefully soon, but in the meantime for those who didn't see, below are some pics.
I had the wonderful experience of seeing firsthand how peaches and tomatoes are harvested and then go through the canning process within 24 hours of harvest. Thanks to Pacific Coast Producers for having me on their Heart of California harvest trip! Following the work part of my trip, I visited my friend and met her daughters for the first time. What a treat! Her daughter Anna is quite the little chef – did you see my video of her making pizza? Isn't she cute?!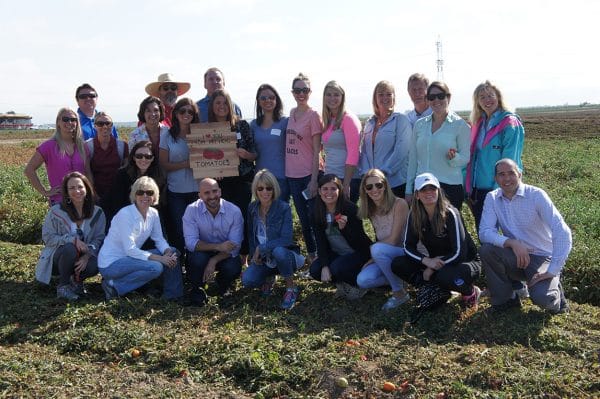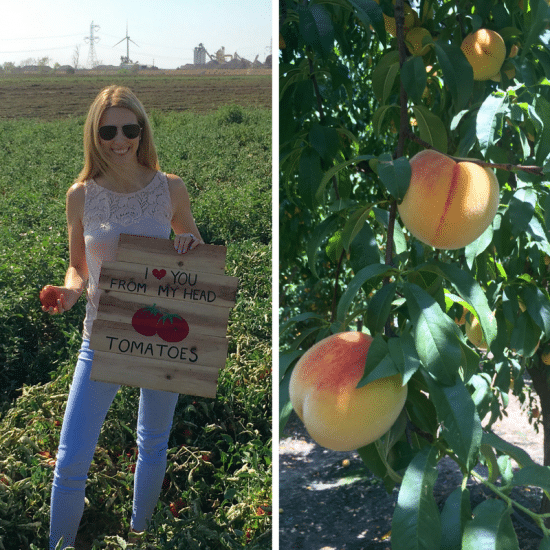 Now let's get to this week's Link Love and Menu Plan Monday!
Articles:
How Making This List Can Help Your Picky Eater @ Real Mom Nutrition
⇒ If you think your kid is picky, you should try this idea from Sally!
How I Eat Differently Now Than I Did In My 20s @ Real Mom Nutrition
⇒ Another awesome honest post from Sally. And one I can so relate to, sugary gummy candies and all!
125+ Healthy Lunchboxes for Kids @ Holley Grainger Nutrition
⇒ I have shared this post before, but with back-to-school season upon us I figured everyone could use a reminder of these great ideas!
Clean Eating on the Cheap @ Food Confidence
⇒ I'm not a fan of the term "clean eating" (and I would take her tip about organic produce with a grain of salt), but Danielle offers some great tips for eating healthfully on a budget.
My 8 Favorite Plant-Based Proteins (and how I use them!) @ C It Nutritionally
⇒ I'm by no means a vegan or vegetarian, but I do love plant-based meals. Can't wait to try some of these foods and recipe ideas for my next Meatless Monday!
Recipes: 
Lemon Raspberry Breakfast Cookies @ The Foodie Dietitian
⇒ Love that these are made with cottage cheese for a protein boost!
Split Green Peas Falafel @ Food, Pleasure, & Health
⇒ I love falafel, but never tried it with split peas. A great use for those pulses!
Quinoa Vegetable Soup @ Veggie Inspired
⇒ Like Jen, I love soup all year round, but especially as the weather starts to cool down. Can't wait to try this.
Parmesan Zucchini Chips @ Nutrition Starring You
⇒ Love zucchini chips, and all these flavor combos! Yum!
Seared Red Cabbage with Creamy Chimichurri @ The Nutrition Adventure
⇒ How delicious does this look?! I love braised cabbage, so I am sure I will love this too!

Week of August 8, 2016
Monday: Kashmir Spinach over Cauliflower Burnt "Rice" and Miso-Roasted Carrots
Tuesday: Healthier Orange Chicken with bell peppers and carrots over leftover Cauliflower Rice
Wednesday: Leftovers
Thursday: Tomato Basil Pie with Rosemary Parmesan Crust and Strawberry Arugula Salad with Fennel, Toasted Almonds, and Strawberry Champagne Vinaigrete
Friday: Soy-Marinated Steak with Nectarine Corn Salsa and Garlicky Green Beans
What's on your menu this week?
Tweet me @JLevinsonRD with #DinnerTonight
Disclosure:I was a guest of Pacific Coast Producers on an all-expense paid trip to learn all about the growing, harvesting, and processing of peaches and tomatoes. I was not compensated to write about this experience, and as always, all opinions expressed are my own.