Kale and Quinoa Salad {Recipe}
October 24, 2013
This post was written by Rosemary Squires
I recently tried a kale and quinoa salad my friend made and had to get the recipe! Not only is this salad delicious, it is also extremely nutritious! Kale is a leafy vegetable and a great source of vitamin K and the antioxidants vitamins A and C. Quinoa is an edible grain-like seed that is a nutritional superfood. It's a complete protein and a great source of fiber, phosphorus, magnesium, iron, and calcium. Also, quinoa is great for people with celiac disease because it is gluten free!
I added extra kale to my recipe because it's so good for you and low in calories. This recipe also tastes great with diced tomatoes!  I hope you enjoy this recipe as much as I did!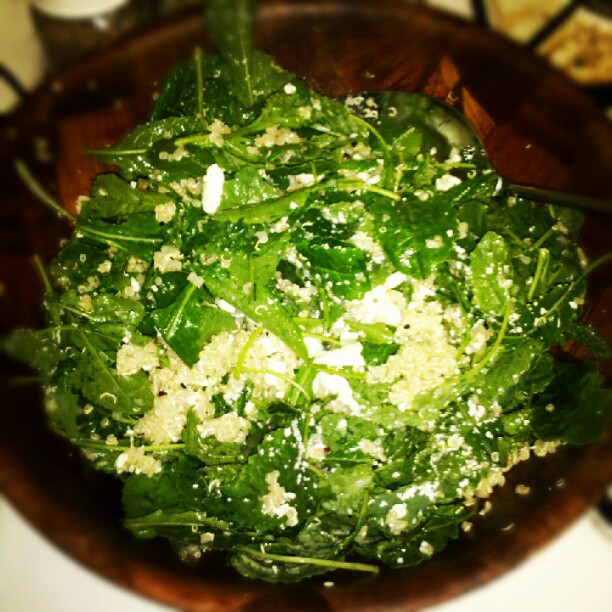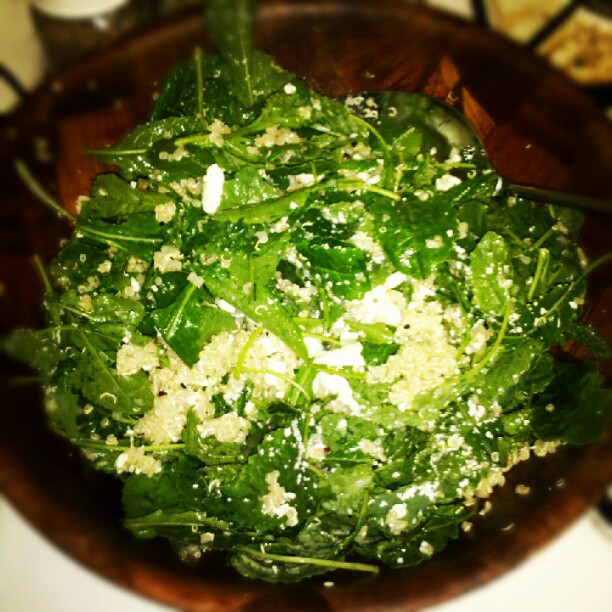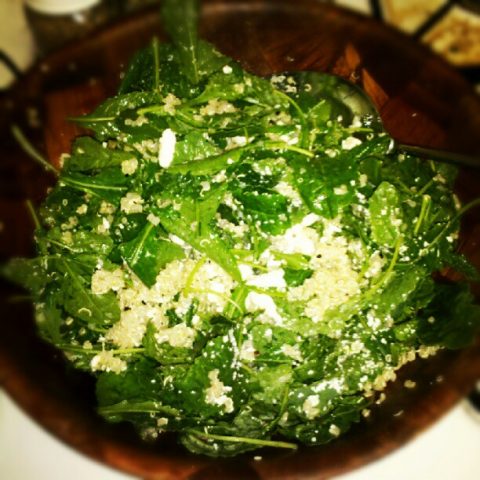 Kale and Quinoa Salad (adapted from AllRecipes.com)
Ingredients
2 Cups Water
1 Cup Quinoa, rinsed and strained
10 leaves kale, cut into small pieces
3 Tablespoons olive oil
2 Tablespoons lemon juice
1 teaspoon Dijon mustard
1 large garlic clove, minced
1 teaspoon fresh cracked black pepper
1/2 teaspoon ground sea salt
1 cup pecans
1 cup currants
3/4 cup crumbled feta cheese
Instructions
Bring water to a boil in a saucepan. Stir quinoa into the boiling water, reduce heat to medium-low, place cover on the saucepan, and cook until water absorbs into the quinoa, about 12 minutes. Remove saucepan from heat and let rest covered for 5 minutes. Remove cover and allow quinoa to cool completely.
Put kale in a large mixing bowl.
Whisk olive oil, lemon juice, Dijon mustard, garlic, pepper, and salt together in a bowl until oil emulsifies into the mixture; drizzle over kale. Add cooled quinoa, pecans, currants, and feta cheese to the dressed kale and toss. Enjoy!!
 What are your favorite ways to prepare kale and quinoa?