Fruity Greek Yogurt Popsicles {Recipe ReDux}
June 12, 2013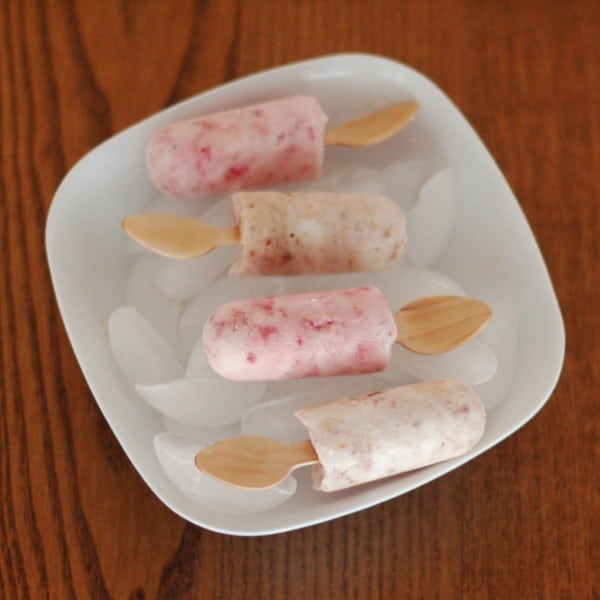 By posting this recipe I am entering a recipe contest sponsored by National Honey Board and am eligible to win prizes associated with the contest. I received a gift card to offset the expense of my ingredients.
I love sweets.
There, I said it. I know what you're thinking – "you're a dietitian, you can't possibly eat and enjoy dessert," but if you think that, you are very wrong. I have always had a major sweet tooth – growing up, breakfast was sugar-filled cereals, juice was always in the house, and the "junk" drawer was filled to the brim with cookies, cupcakes, danish – you name it, we had it. Lucky for me I have good genes and was an active child, so all those sweet treats never caught up with my waistline. Some people think of dessert as forbidden fruit, but part of my job as a registered dietitian and nutritionist is to help people learn how to eat and enjoy all foods in moderation, something I learned myself as I got older.
Despite my sweet tooth, I really don't bake very much. So when I found out about the National Honey Board's Nature's Sweet Substitutions Challenge for Recipe ReDuxers, I knew I wanted to make a dessert, but not something I had to bake. Of course honey can be used for many different types of recipes – sweet and savory. I add it to salad dressings, use it in marinades for chicken and fish, and even drizzle some into my brisket. And in the fall, it's a tradition for Jews to eat it in honor of a sweet new year – we put it on fruit, challah bread, and use it in numerous recipes, including honey cake.
With summer just beginning and hot days ahead of us, I decided to make honey-sweetened popsicles. I've actually been meaning to make some ever since I received this BellyFULL popsicle kit.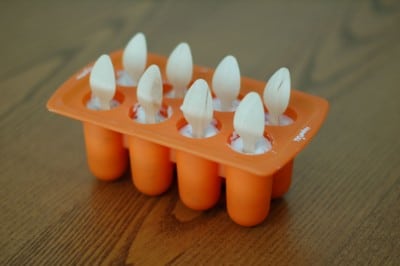 Everyone knows Greek yogurt is all the rage these days and over the past couple of years it's been making it's way into the freezer aisle with frozen Greek yogurt pops. But why not make them at home? Seemed easy enough, and it was. It's a perfect, protein-rich, antioxidant-filled treat that's just the right balance of tart and sweet. Kids and adults will love them, especially how adorable they are!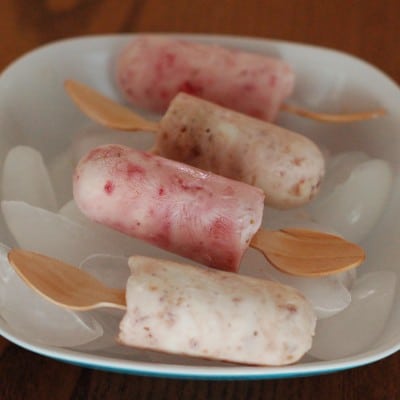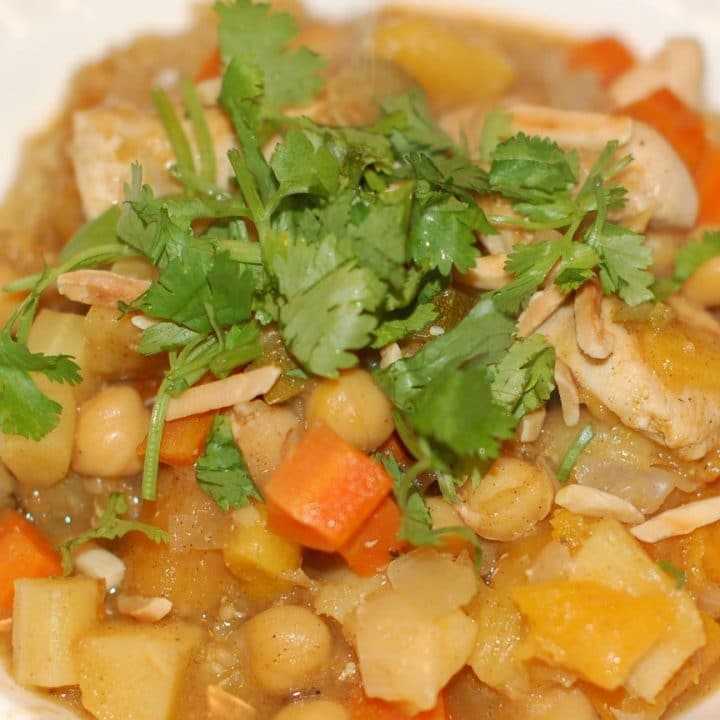 Moroccan Chicken
Ingredients
3 tablespoons olive oil
1 pound boneless, skinless chicken breasts cut into chunks (or 2 cups cooked chicken)
1 medium onion, finely diced
2 garlic cloves, minced
2 parsnips, diced
2 carrots, diced
2 teaspoons cumin
1 1/2 teaspoons cinnamon
1 1/2 teaspoons ginger
1/2 teaspoon chili powder
1 15- ounce can no-salt added garbanzo beans, drained and rinsed
2/3 cup quartered dried apricots
2 cups low-sodium chicken or vegetable broth
2 teaspoons honey
Kosher salt and freshly ground pepper, to taste
1/4 cup toasted sliced almonds
1/4 cup chopped cilantro leaves, original recipe called for mint
Instructions
In a large skillet, heat one tablespoon of olive oil over medium heat. Add chicken and saute until chicken is no longer pink on the outside, about 7 minutes. Remove chicken from pan and set aside. (If using cooked chicken you can skip this step.)
Heat remaining 2 tablespoons of oil over medium heat. Add onion and garlic, and saute until onions are golden, about 5 minutes. Add parsnip and carrots and saute another 5-7 minutes, until vegetables are tender.
Stir in cumin, cinnamon, ginger, and chili powder. Saute for another 30 seconds.
Add garbanzo beans, dried apricots, broth, honey, salt, and pepper. Cover and simmer 5 minutes.
Add chicken and simmer another 10-15 minutes. Taste and adjust seasoning as needed.
Serve over cooked quinoa and top with toasted almonds and chopped cilantro.
Check out the other Recipe ReDuxer honey recipes!
[inlinkz_linkup id=271056]