6 Immunity Boosting Foods & 20+ Recipes to Make With Them
March 5, 2016
Stay healthy all winter long by eating these six foods to boost your immune system. Plus over 20 nutritious and delicious recipes to make with them!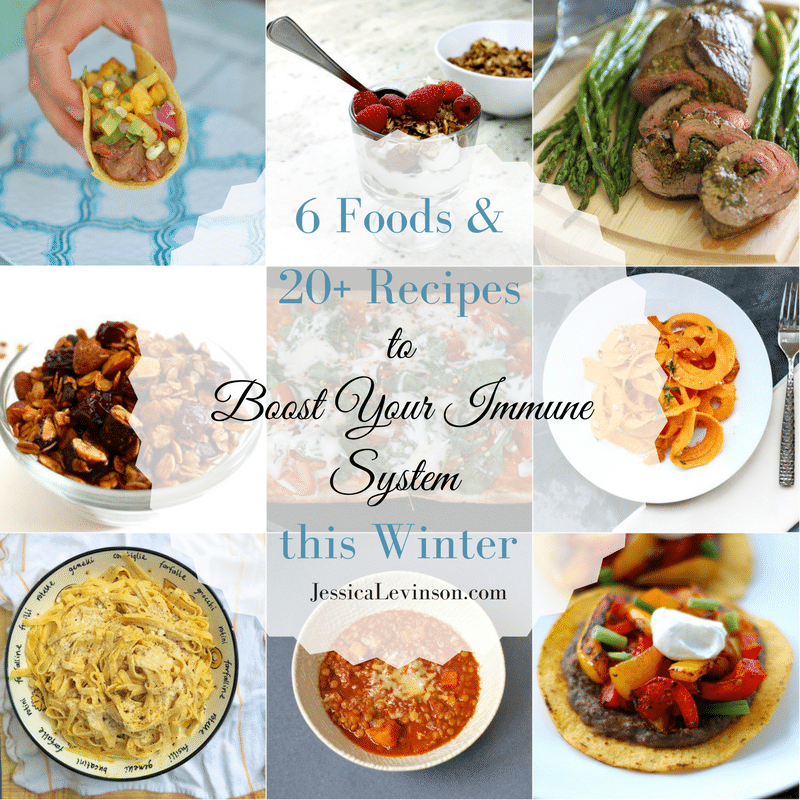 Post by Nutritioulicious assistant and dietetic intern Kaleigh McMordie
Cold weather always seems to invite colds and sniffles into your home, even the dreaded flu virus. You know to get the flu shot and to remind your kids to wash their hands, but did you know that you can help fight off infections by eating foods to boost your immune system?
It's likely that you've heard vitamin C fights colds, but no need to down the chalky, citrus flavored vitamin. Just include the following foods in your diet to keep your family healthy this season!
Yogurt
Yogurt is full of probiotics, or good bacteria, that could help boost your immune system and improve digestion by strengthening your digestive tract's mucosal defense against infection. For even better probiotic power, enjoy probiotic-rich yogurt with bananas, apples, or wheat bran, which contain prebiotics and serve as fuel for the good bacteria in your gut. If you haven't tried it yet, kefir is also a great source of probiotics and especially delicious in smoothies!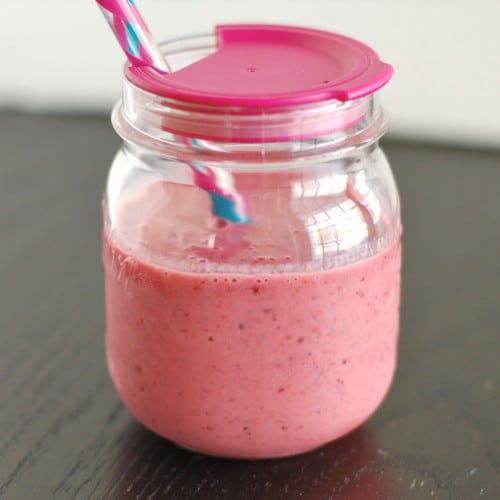 Mixed Berry Yogurt Smoothie @ Nutritioulicious
Savory Yogurt Bowl – Mango and Cucumber Raita with Lentils @ MJ and Hungry Man
Yogurt Parfait @ Food Pleasure and Health
Butternut Squash
Butternut squash is packed with vitamin A, which helps keep your immune system healthy by protecting the tissues in your mouth, digestive system, and respiratory system. It also fights infection by increasing antibody response. In addition to butternut squash, vitamin A can also be found in other orange foods like pumpkin, sweet potatoes, carrots, and apricots.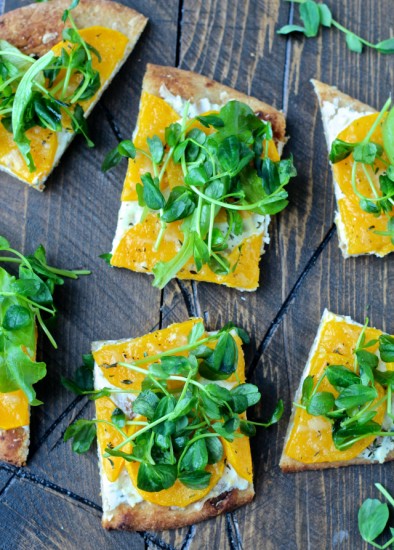 Butternut Squash Flatbread with Sweet Pea Greens @ The Foodie Physician
Roasted Butternut Squash and Sweet Potato Soup @ Nutritioulicious
Butternut Squash Noodles @ Lively Table
Butternut Squash Fettuccine Alfredo @ Teaspoon of Spice
Roasted Butternut Squash and Cranberry Quinoa Salad @ Nutritioulicious
Chicken Soup
Besides being comforting, your mom's chicken soup really can help you feel better! The warm broth not only keeps you hydrated and soothes a sore throat, but it can also decrease the length of a cold by moving nasal mucus more quickly, thereby ridding the body of the pathogenic bacteria. It's also been shown to decrease upper respiratory symptoms.
Thai Chicken Noodle Soup @ Feasting at Home
Classic (Jewish) Chicken Soup @ Nutritioulicious
Chicken Butternut Squash Soup @ Jessica Gavin (a double whammy for boosting your immune system!)
Steak
Beef is full of protein, which is part of the body's natural defense system. It's also loaded with zinc, which plays a key role in your immune system and wound healing. High doses of zinc have been shown to fight the flu. Poultry and oysters are also good sources of zinc.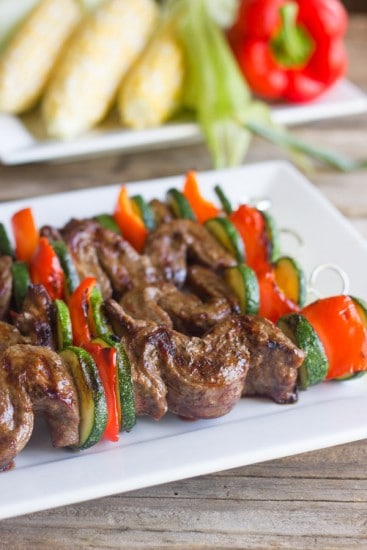 Grilled Flank Steak Kebobs @Lovely Little Kitchen
Steak Tacos with Nectarine Corn Salsa @ Nutritioulicious (top these tacos with this Citrus Salsa until stone fruits are in season)
Sun-Dried Tomato Pesto Stuffed Flank Steak @Running to the Kitchen
Asian Steak Lettuce Wraps @Shared Appetite
Bell Peppers
Colorful bell peppers are loaded with vitamin C, which helps your body fight off infection by stimulating antibodies that can reduce the length of a cold. It also acts as an antioxidant, repairing cells and neutralizing free radicals that cause damage. One large pepper has more than double the recommended daily intake of vitamin C! Other sources include citrus fruits, strawberries, and spinach.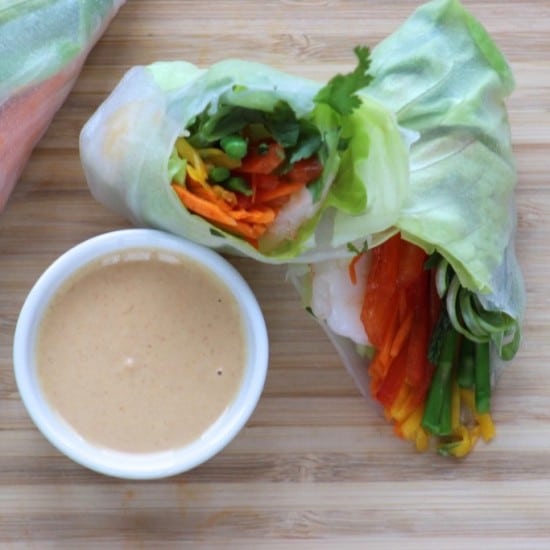 Mango Shrimp Spring Rolls @ Lively Table
Red Pepper, Spinach and Tomato Flatbread @ Shaw's Simple Swaps
Hearty Vegetable Lentil Chili @ Nutritioulicious
Roasted Bell Pepper Tostadas @ Pinch of Yum
Almonds
Almonds contain vitamin E, another antioxidant that helps neutralize free radicals and boost immune function. Almonds also contain zinc.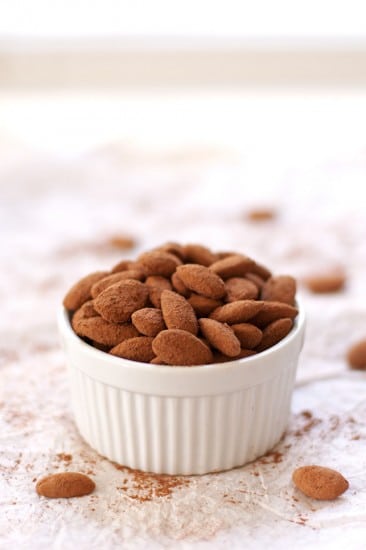 Salted Dark Chocolate Cocoa Almonds @ 2 Teaspoons
Orange-Scented Spiced Nuts @ Nutritioulicious
Maple Almond Butter @ Uproot Kitchen
Chocolate Almond Granola @ The Nutty Nutritionist

What are your go to foods to boost your immune system?
For more tips on keeping your immune system healthy, check out these articles:
Top 5 Foods to Decrease Cold and Flu Symptoms @ Real Living Nutrition
Top 10 Natural Cold & Flu Remedies @ Nutrition Stripped
Protect Your Health – Immune-Boosting Nutrition @ Eat Right