Farm to Table Dining in Newport
November 18, 2011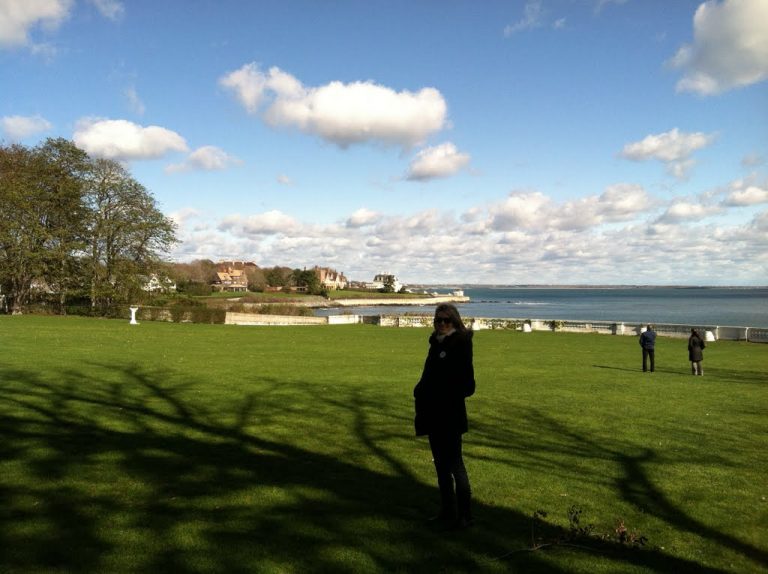 A couple of weekends ago my husband and I went on a little pre-baby (or shall I say babies!) trip to Newport, Rhode Island. We were excited for a weekend of relaxation and seeing the beautiful mansions that we had always heard so much about. While we always seek out the best dining options wherever we travel, and we had heard of some good restaurants in Newport, we weren't expecting the trip to be much of a culinary adventure. Lucky for us we were proven wrong! On our drive up to Newport we read about Tallulah on Thames in the NY Times article 36 Hours in Newport, R.I. As soon as I looked at the website for Tallulah I knew we needed to get a reservation there. Luckily we were able to snag one for Saturday night.
Tallulah on Thames is a farm to table restaurant that is "committed to sourcing seasonal market-driven ingredients highlighting local farms and artisans to create a genuine and delightful dining experience. Chef Jake's menu showcases farm fresh + simplicity + flavor." This restaurant is everything I love about dining out – it was quaint (only about 10 tables in the entire restaurant), focused on local and seasonal ingredients, and the food was absolutely delicious – not to mention gorgeously plated! I couldn't help but take pictures of the food because it was really so beautifully put together. Here are some of the highlights from our meal (the pictures don't do the food justice, but you'll get an idea!):
Vermont Creamery butter with microgreens served with fresh-from-the-oven dinner rolls. Who would ever think to put microgreens on butter?!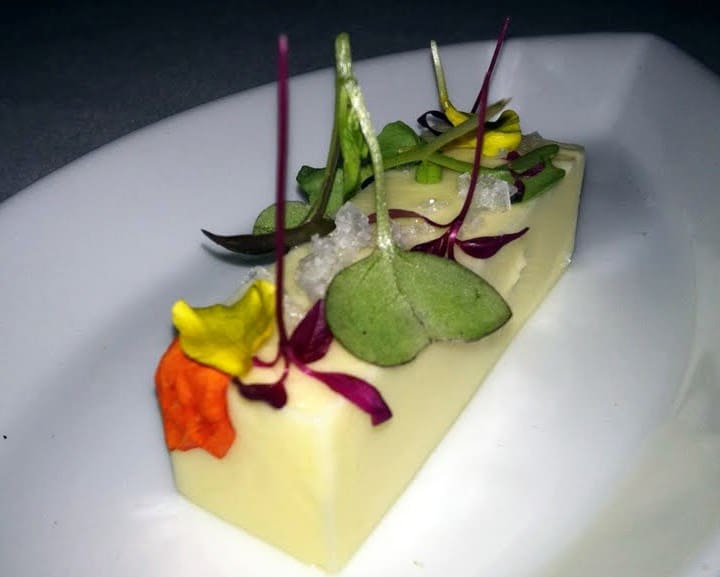 Goat cheese stuffed figs with Marcona almonds and many other accoutrements (I can't remember everything about this dish!):

Aquidneck Island foraged mushroom risotto with crispy brioche, mustard greens, parmesan reggiano, and black garlic: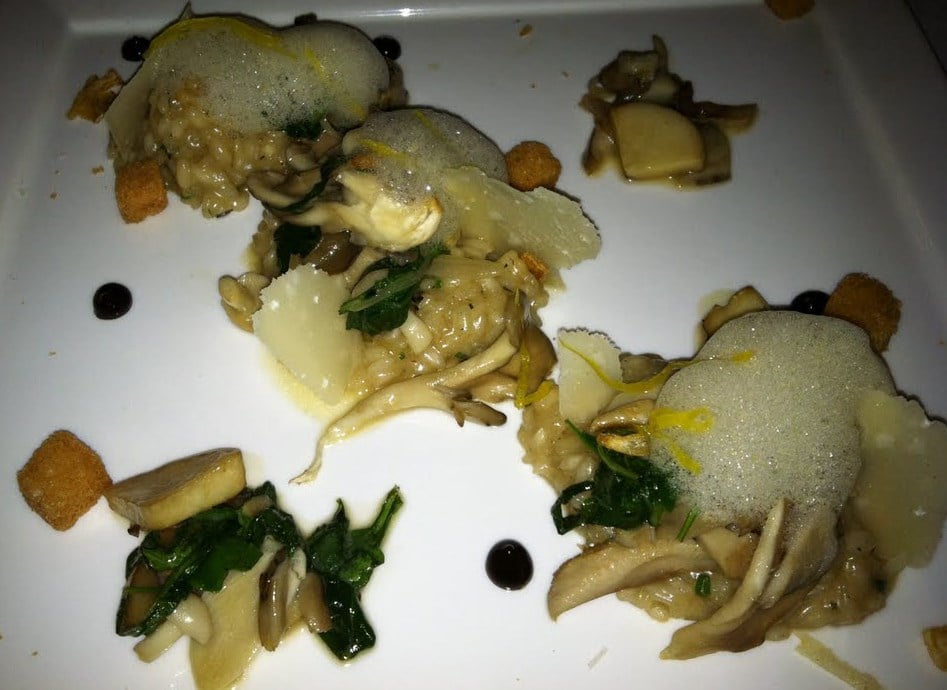 This dish was definitely a highlight of the meal. I love risotto, but have never experienced it like this. Instead of being served in a bowl, it came on a plate in three mounds topped with foam and lemon zest, which added such a refreshing flavor that cut some of the richness and umami flavor of the risotto. The risotto was filled with various types of mushrooms and there were these little syrupy dots on the plate, which I couldn't quite figure out. I thought it tasted a bit like black olives and it reminded Andy of balsamic vinegar. Turns out they were black garlic, which neither of us had ever tasted. I googled black garlic at the table to learn more about it and on Wikipedia it says "the taste is sweet and syrupy with hints of balsamic vinegar or even tamarind" – Andy was spot on!
Dessert was just as interesting as the rest of the meal. Andy ordered a ginger panna cotta that was topped with cranberry and pineapple jam, lychees, and coconut. There were also some microgreens on the plate!

On an unrelated note, I loved the dish this was served in and was so curious whether they bought the dish with the panna cotta in mind or once they saw the dish decided they wanted to serve something in it and came up with a recipe that would fit it!
I ordered a deconstructed tarte tatin with hazelnut, barden farm apples, pears, and nougatine. Again this was such a unique presentation. There was a mound of apples, fruit puree, caramel dots, and hazelnut ice cream. I can't even begin to describe the intricacies of what I was eating!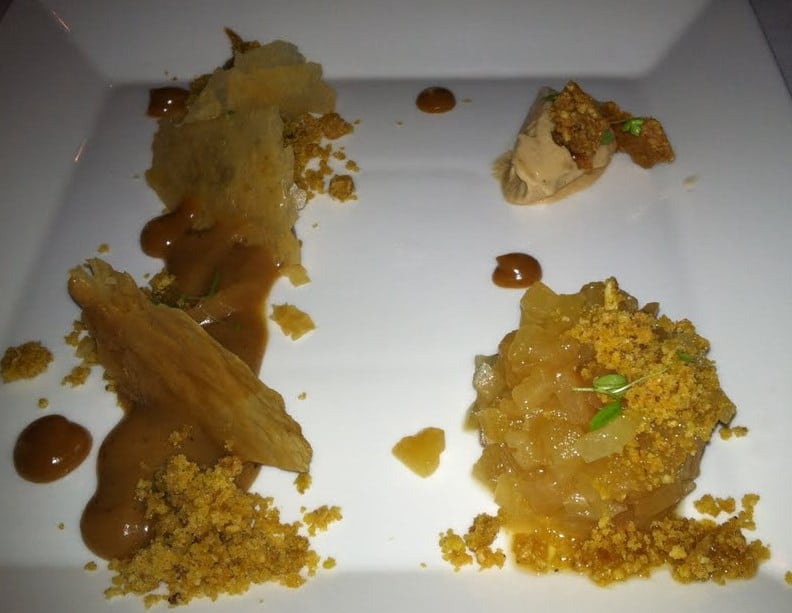 The meal ended with chocolate hazelnut petit fores, which I don't have a picture of, but were scrumptious as well. Good thing the next day was sunny so we could walk a little after this decadent meal!
Do you seek out the best dining experiences when you travel? What's the best meal you had on a recent trip?
 Disclaimer: I was not compensated for this review nor was my meal paid for. All opinions are my own.