Enjoy Wild Blueberries All Year Long
September 24, 2015
Summer may be over, but wild blueberries and their nutritional benefits are available all year long! Learn why they're so good for you and get a peek into how they're grown and harvested.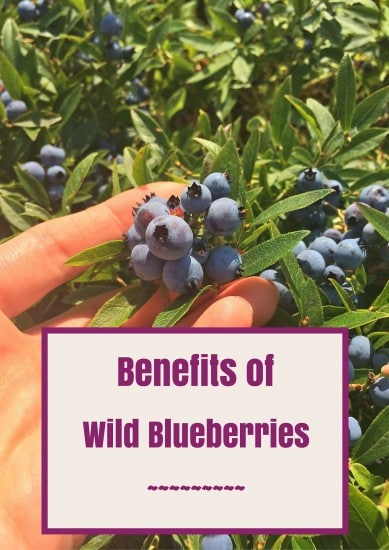 I was a guest of The Wild Blueberry Association of North America in Bar Harbor, Maine, on an all-expense paid trip to learn all about wild blueberries. I was not compensated to write this post, and as always, all opinions expressed are my own.
Now that fall is here, you may not see many pints of blueberries in the produce section of the supermarket or at your local farmers market, but head over to the freezer aisle and you'll find plenty of packages of wild blueberries. Before you say frozen isn't as good as fresh, keep reading this post. I've previously shared that frozen fruit is just as nutritious (if not more so in some cases) as fresh – it's "natures pause button" – and  I can tell you from firsthand experience that when it comes to wild blueberries it's certainly the truth.
A little over a month ago I had the luck and luxury, along with nine other registered dietitian nutritionists and the lovely folks from the Wild Blueberry Association, to visit the wild blueberry barrens near Bar Harbor, Maine. It was my first time in Maine, which was incredibly beautiful (as you can see from my various photos) and quite the fun and educational experience.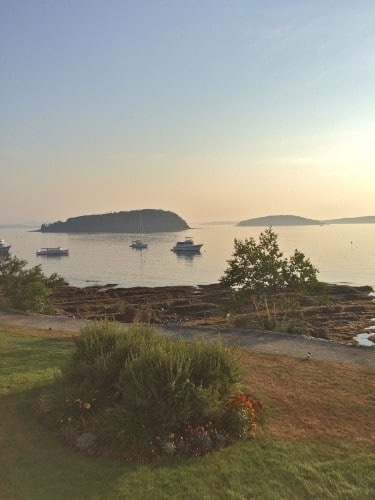 Let me share some fun facts about wild blueberries, followed by some of the exciting things we did on this amazing #BlogtheBarrens trip!
Wild blueberries are…
…not planted; rather they grow and spread naturally in barrens or fields where nature put them more than 10,000 years ago in Maine, eastern Canada and Quebec.
…grown on a two-year cycle. Each year, half of the grower's land is mowed or burned to help break the cycle of pests and disease while encouraging flower bud growth and the other half is prepared for the harvest from July through August.
…genetically diverse with thousands of different varieties in every field. It's this diversity that gives Wild Blueberries their intense, delicious sweet-tart taste and spectacular blend of complex flavors that you don't find in conventional high-bush blueberries (the ones you find in the produce aisle).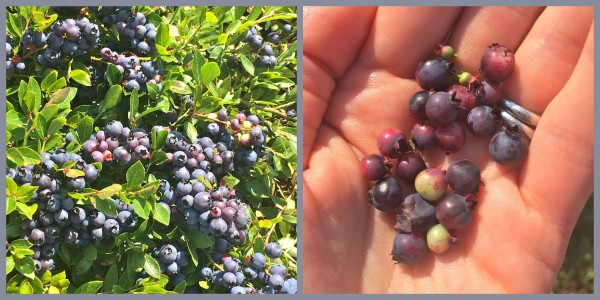 …a mini superfruit with 2X the antioxidants (from anthocyanins), 2X the fiber, 2X the iron, and 4X the zinc of cultivated high-bush blueberries.
…picked at the peak of ripeness and frozen within 24 hours, locking in their nutrition and delicious taste and making them available to consumers in the freezer aisle all year long. Only 1% of wild blueberries are sold fresh.
…harvested mechanically and manually (20% of the time). Over 80 million pounds of wild blueberries are produced each year!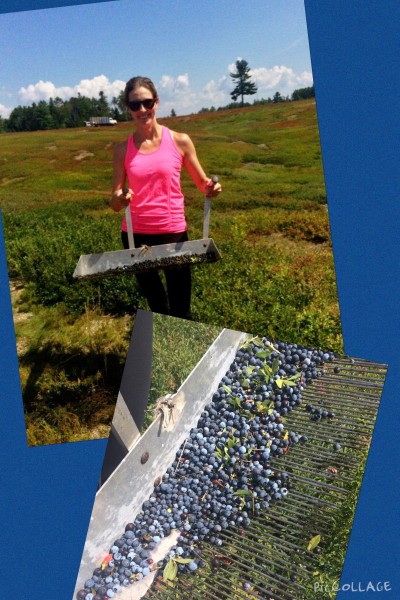 …showing promising health benefits in brain health (slower cognitive decline and age related memory loss), heart health (increased HDL (good) cholesterol, lower total cholesterol, improved blood pressure), cancer (breast, colon, esophageal, intestinal), diabetes and metabolic syndrome (lowered risk, increased insulin sensitivity), and gut health (increased population of good bacteria).
In addition to learning how wild blueberries are grown and harvested and the nutritional benefits of these mighty little berries, we of course enjoyed the culinary applications of wild blueberries. From wild blueberry pancakes at breakfast to wild blueberry mojitos and a taste of Bluet, a wild blueberry sparkling wine, at dinner, we were inspired by so many ways to use these wild blueberries in a variety of recipes throughout the year.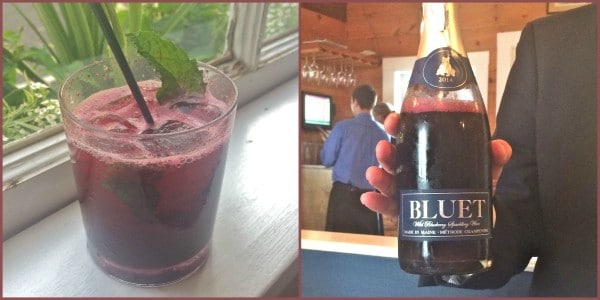 We even had some healthy competition with a smoothie-making contest the second morning of the trip. You can check out my Wild Blueberry Lemon Ginger Smoothie recipe below and the rest of the RDN's recipes on the Wild Blueberries blog.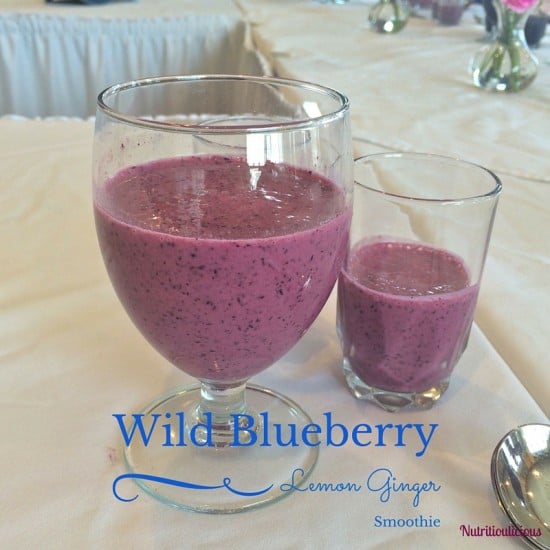 And of course, no trip to the home of Wild Blueberries would be complete without some of Maine's finest Wild Blueberry ice cream!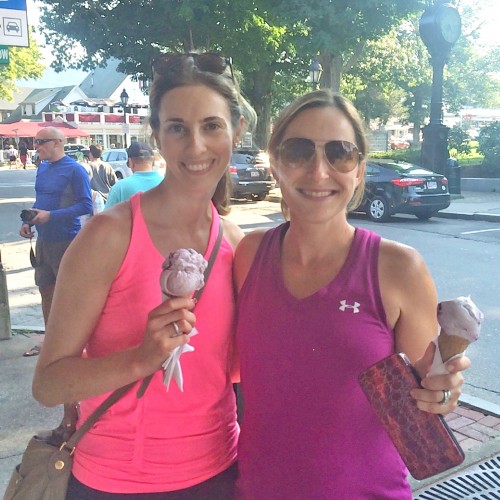 For more wild blueberry uses, check out this post from my friend EA of The Spicy RD who was also a guest in Maine.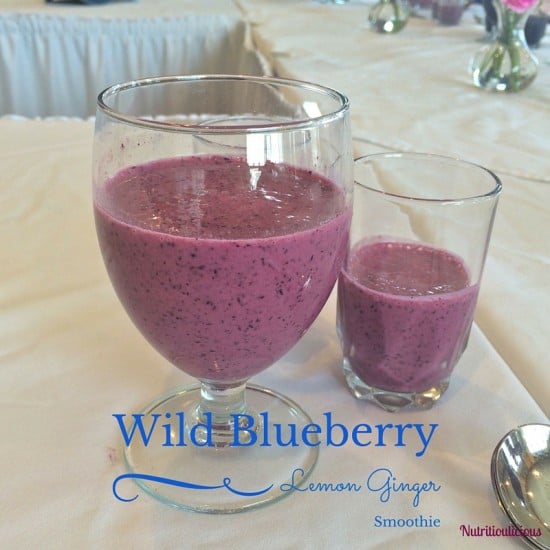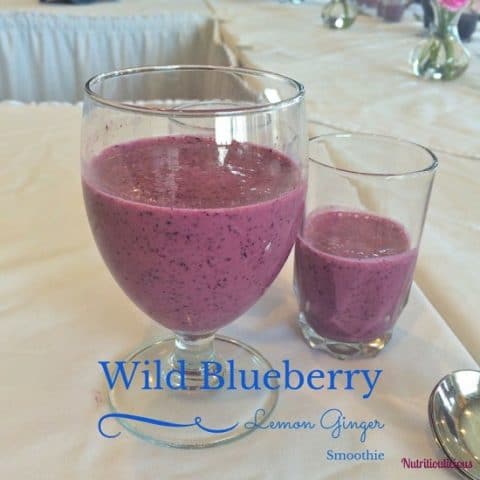 Wild Blueberry Lemon Ginger Smoothie
Zesty, tart, and refreshing, this wild blueberry lemon ginger smoothie is a nutrition-filled mid-day pick me up!
Ingredients
1 cup frozen Wild Blueberries
1/2 cup low fat plain Yogurt
2 tablespoons nonfat milk
3/4 teaspoon grated ginger
1/4 teaspoon lemon zest
4 teaspoons lemon juice
Instructions
Combine all ingredients in a blender and blend until smooth.
Have you tried wild blueberries?
What's your favorite way to eat them?