Chili-Lime Roasted Butternut Squash {Recipe}
January 15, 2014
Add some zest and a kick to the familiar winter squash with this gluten-free, vegetarian, and vegan-friendly chili-lime butternut squash side dish.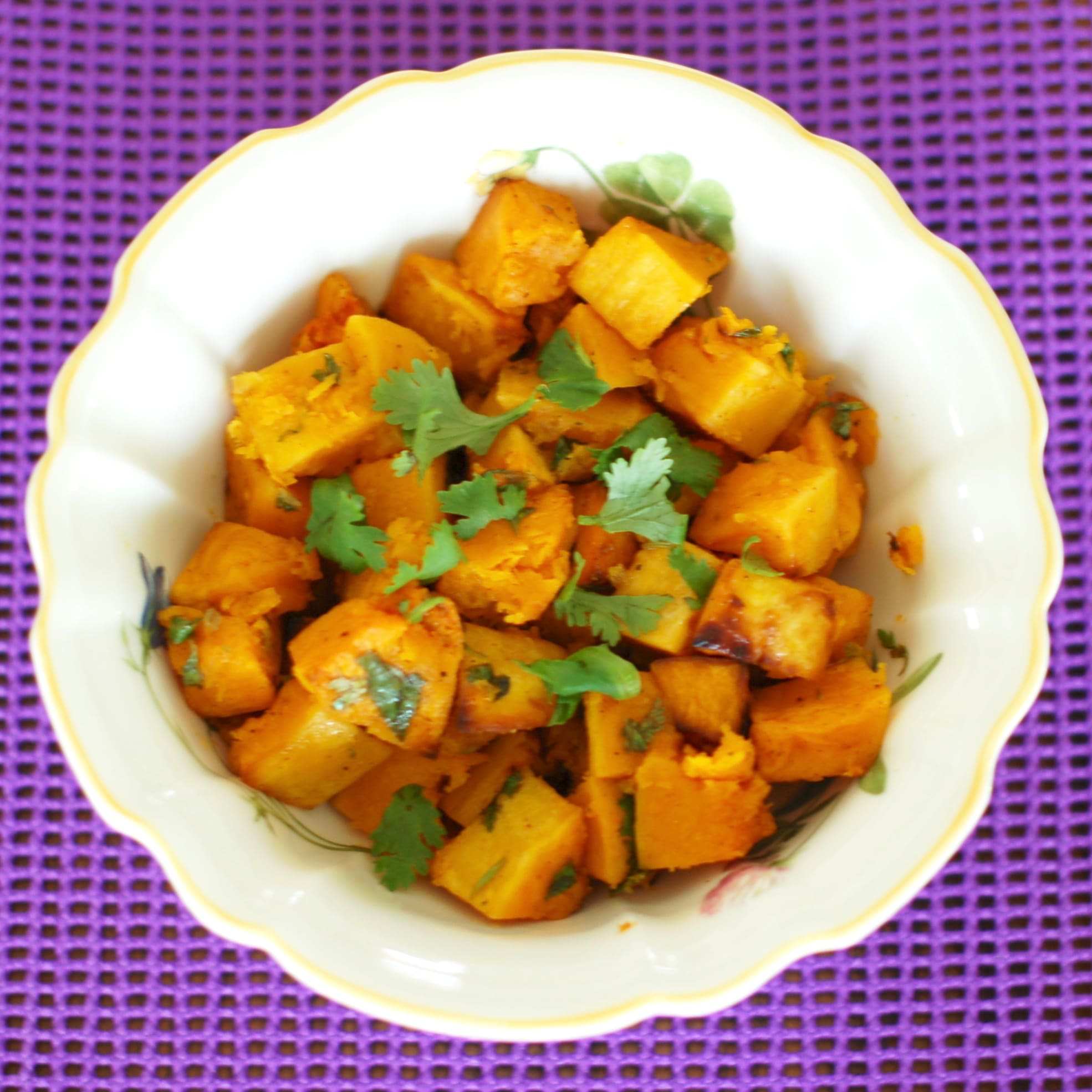 For dinner last night I had miso-glazed arctic char, chili-lime roasted butternut squash, and roasted broccoli. The plate was balanced and the food tasted delicious. That's what Nutritioulicious meals are all about! I posted a photo of my dinner plate on Instagram, Facebook, and Twitter and received numerous likes and comments, including many asking for the squash recipe.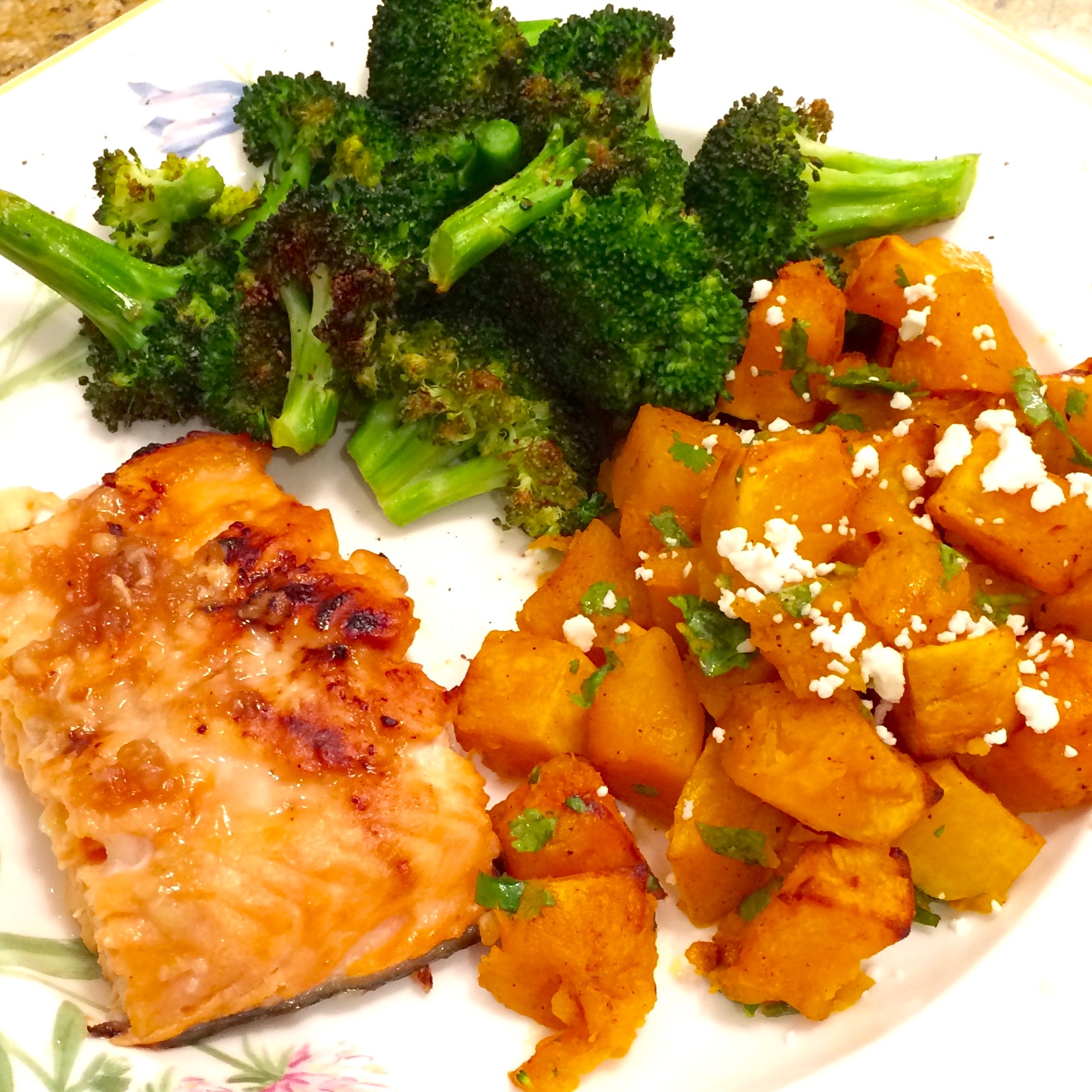 So for those of you who asked for this chili-lime butternut squash recipe, it's a slightly modified version of this one Martha Stewart. Since I don't mix meat and dairy in my house (I keep a Kosher home), I make the squash as a side dish with or without cheese, depending on what main I am serving it with.
What I love the most about this recipe, is how the sweetness of the squash complements the acidity of the lime. And of course I can't resist anything with cilantro!
Chili-Lime Butternut Squash Recipe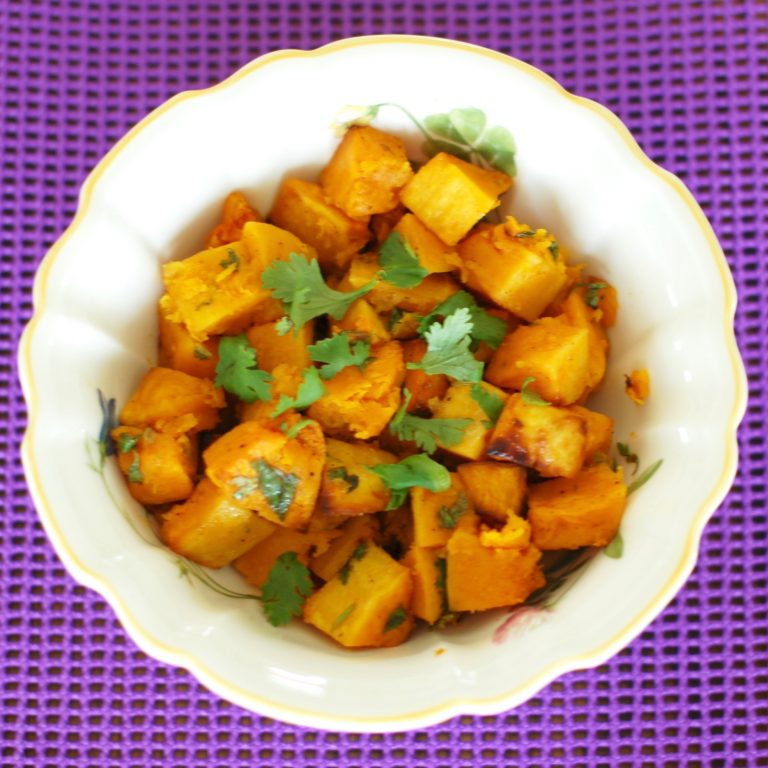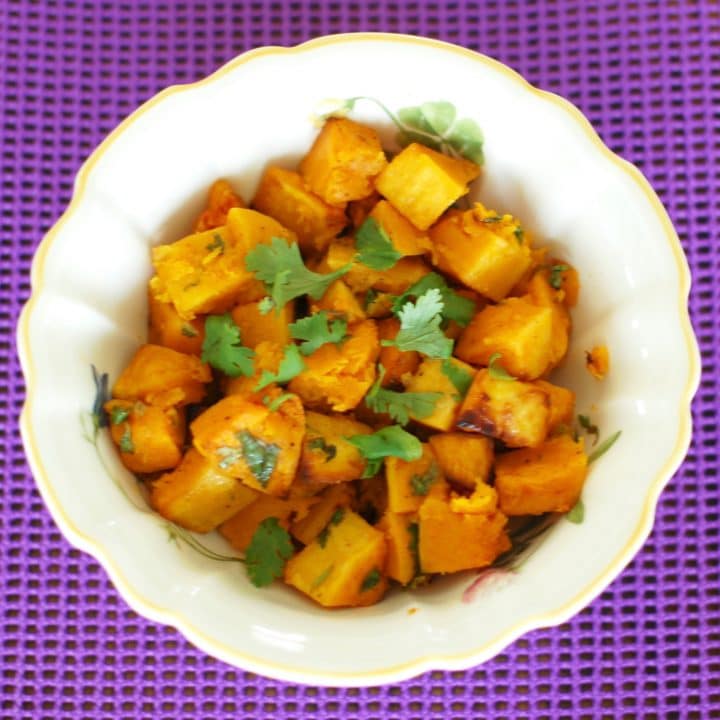 Chili-Lime Roasted Butternut Squash
Roasted butternut squash is paired with zesty lime, bright and flavorful cilantro, and a bit of kick from chili powder. A delicious side dish that's also a great source of beta-carotene!
Ingredients
1 butternut squash, peeled, halved, seeded, and cut into chunks or wedges
1/4 cup extra-virgin olive oil, divided
1 teaspoon chili powder
Kosher salt and pepper
3 tablespoons lime juice
1/3 cup chopped fresh cilantro
3/4 teaspoon honey
Crumbled feta, optional garnish
Instructions
Preheat oven to 400 degrees. On a foil-lined baking sheet, toss squash with 1 tablespoon olive oil, chili powder, salt, and pepper, and arrange in a single layer. Roast 20-25 minutes, stirring halfway through, until squash is cooked through and lightly golden and crisp. Remove from the oven and transfer to a medium-large mixing bowl.
In a small bowl or measuring cup, whisk together lime juice, cilantro, honey, and remaining 3 tablespoons oil. Toss the cooked squash with the cilantro vinaigrette; season with salt and pepper. Serve warm or room temperature topped with crumbled feta if desired.

Try this recipe and let me know if you like it!