A Visual Feast – Food as Art
April 5, 2013
This post was written by Tiana Yom
Food is defined as "any substance consumed to provide nutritional support for the body."
But over the last decade, food has become more – it has taken on the role of art for many people. Food porn (as some have called it) has become popular, people posting photos of their 5-star restaurant meals as well as home cooked recipes, especially with the rise of social media networks like Twitter and Pinterest. People love looking at photos of food. In October 2012 there was even a NY Times opinion piece about how food has replaced art as high culture. We've definitely joined this trend with all the food photos we shoot. We even wrote about the crossover of food and fashion a couple of years ago, and here we go at it again!
Earlier this week I had an absolute blast when I attended a private viewing of the Affordable Art Fair at the Metropolitan Pavilion in Chelsea. The spring edition of the fair houses 82 innovative galleries that will showcase work by artists from around the globe, with over 25 works of "food art." The fair was originally launched in London in 1999, embracing other friendly galleries selling affordable art. 10,000 visitors took advantage of the ease of buying, breadth of choice, affordable prices and user-friendly approach.
Globally, over 1 million people have visited an Affordable Art Fair and purchased over $250 million of art. The Affordable Art Fair now takes place all over the world in Amsterdam, Bristol, Brussels, New York, Milan, London, Singapore, Hamburg, Mexico City, Rome, Seattle and Stockholm.
At this year's NY fair, there are two floors of eclectic pieces of art: paintings, sculptures, print, photographs, metal & iron pieces, and 3D items. Each booth showcased work from all over the world; there were modern paintings from the UK juxtaposed with silkscreens from Japan. I really enjoyed the food art from the Japanese Onishi Project, which had a 3D piece made out of only paper.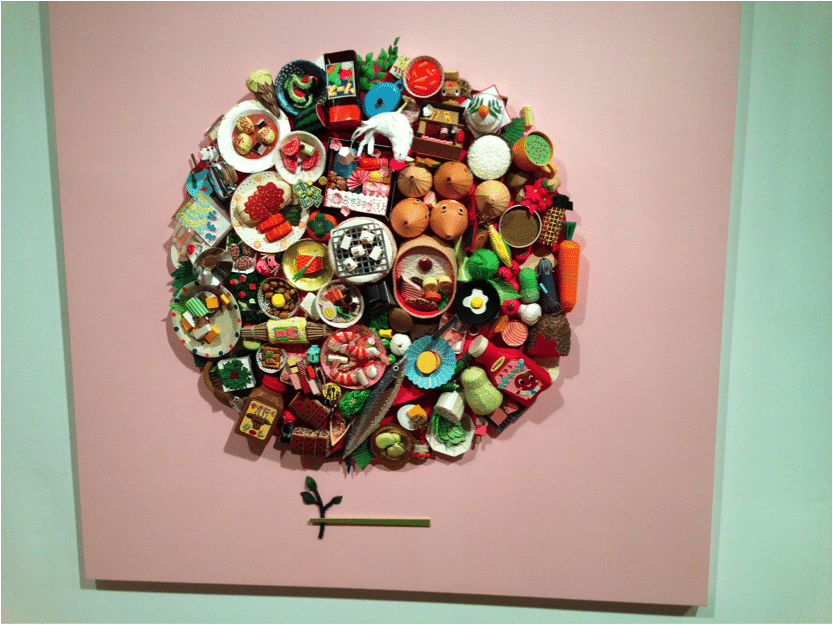 Another exhibitor, EMOA Space Chelsea, had still life paintings of fruit for sale. They looked super real and delicious!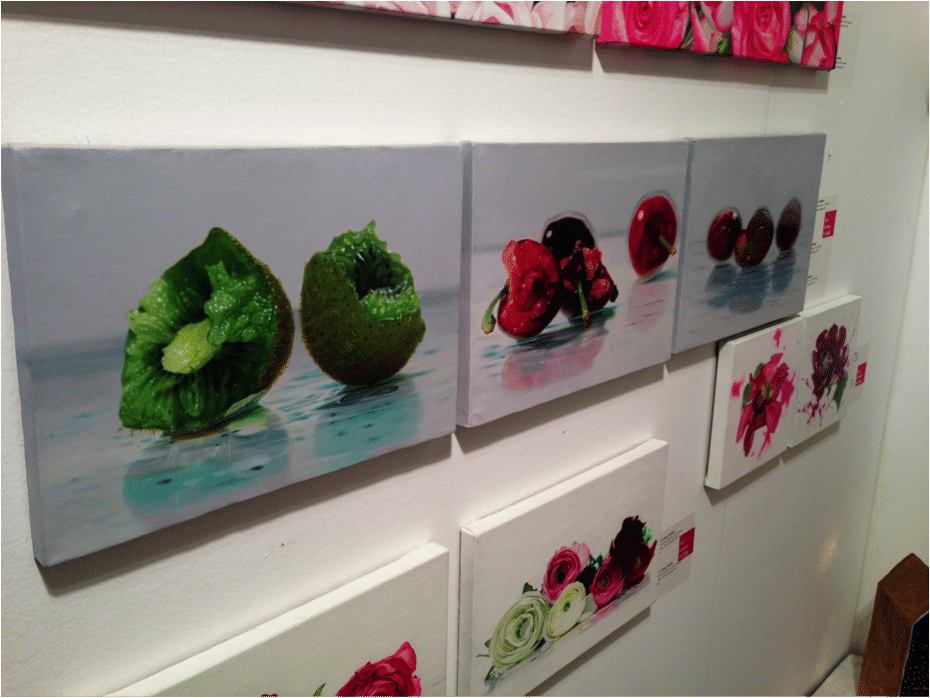 The Affordable Art Fair will be open for viewing until this Sunday April 7th with varying hours each day. There are different  workshops and tours for visitors, so check out the Affordable Art Fair website before you go.
Have you jumped on the "Food as Art" bandwagon? If so, tell us how!
Disclaimer: The Nutritioulicious team was invited to the Affordable Art Fair free of charge, but we were not compensated for this review. All opinions are our own.