5 Ways to Stay Healthy Over the Summer
May 25, 2016
Have fun in the sun and stay healthy over the summer with these five tips!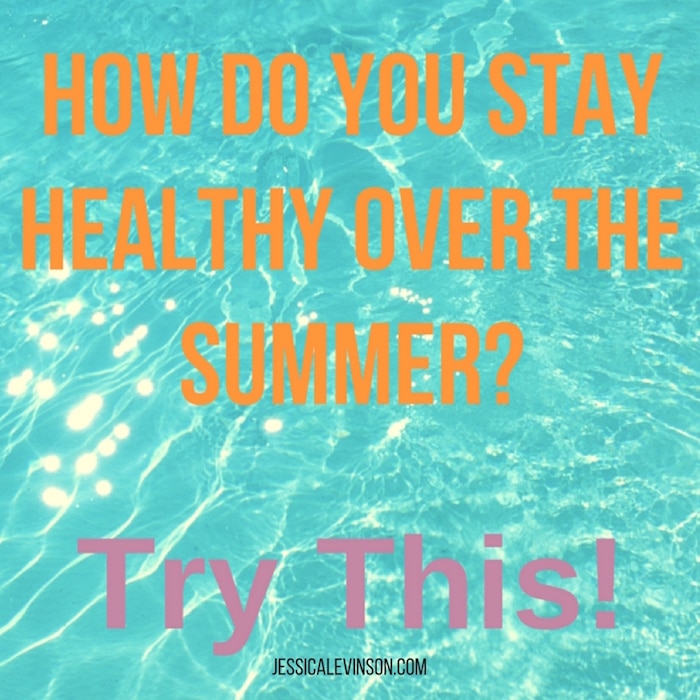 This post was sponsored by Meta as part of an ongoing partnership. I was compensated for my time, but as always all opinions are my own. 
The long, hot days of summer are often filled with social gatherings, weekends away, and occasions to eat and drink. And of course ice cream! All the fun may get in the way of you maintaining your regular routine, which hopefully includes exercise and healthy eating habits. But with a few key tips, it's possible to stay healthy over the summer while enjoying the extra picnics and barbecues that come along with this time of year.
Stay Hydrated
It's always important to take in enough fluids during the day, but the summer heat and increased perspiration can lead to quicker dehydration than usual. Water is your best bet since it's calorie-free, but if you get bored with glass after glass of plain H2O, infuse it with fresh fruit or vegetables that add flavor without calories. Try my Orange Ginger Mint Spa Water for a refreshing change of pace.
You can also flavor your water with sugar-free, low-calorie flavored powders or drops. One of my favorite powders to add to water and smoothies is Metamucil, so I was super excited when they came out with a new product, Meta Appetite Control, in Pink Lemonade flavor! It's the perfect way to enjoy summery lemonade, stay hydrated, and feel full for longer between meals*!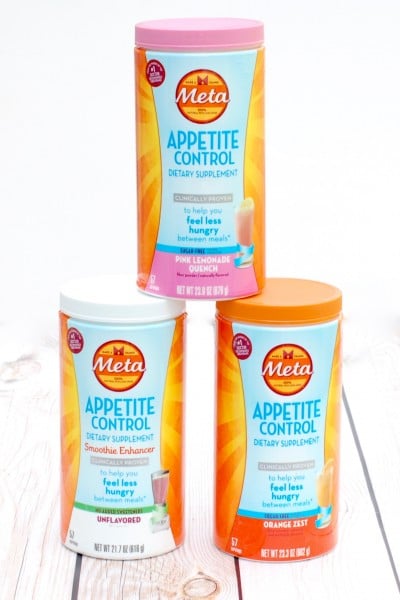 Like the original Metamucil powder, Meta Appetite Control is made with 100% natural psyllium fiber, which forms a gel in your digestive system, slowing absorption and digestion, thereby aiding in the sensation of fullness. As an FYI, because the psyllium fiber turns into a gel when in fluid, you want to sure to drink your Meta infused water ASAP. This isn't a drink to let sit for hours before you go back to it!
Protect Your Skin
Getting some sun on your face after a long winter of hibernating feels good and gives you a nice glow, but too much isn't good for the health of your skin. Prevent skin cancer and slow down your skin's aging by applying sunscreen multiple times a day (more if you're swimming and sweating a lot), covering your head with a hat or get fancy and wrap a pretty scarf around your hair, wearing sunglasses to protect your eyes, and staying in the shade as much as possible, especially between 10 am and 4 pm, when the sun is the strongest.
Stay Active
Hot days are often lazy days spent inside the cool AC or, if you're lucky, floating in a pool. Unfortunately those activities don't help you meet your 10,000 steps for the day and they definitely don't burn calories! Take advantage of the longer days of summer by using the extra daylight hours for exercise.
Beat the heat by going for an early morning or evening run, jump off the float and swim some laps, or enjoy the air conditioning while taking an indoor cycling class. On those milder days head into nature for a hike – summer is certainly a beautiful time of year to be outdoors. And don't forget about keeping your muscles strong (and those arms sexy for bikini season)! Try these 5 exercises that will keep you fit for summer!
Indulge In Moderation
Between the daily pull of the jingling ice cream truck, happy hours on rooftops, and weekend barbecues on a weekly basis, we're faced with more opportunities to indulge during the summer than almost any other time of year. Don't deprive yourself of all the seasonal food and drinks you love; rather, enjoy them in moderation and make sure you plan ahead so you can keep your calorie intake in check. To help you do so, try some of my tips for staying on track over the weekend and forget about the fad diet of the month – it won't lead to lasting results.
When it comes to summer specific occasions like barbecues, remember it's all about choosing wisely and balancing your plate. For example, if you're having a burger but you also want some of that potato salad and corn on the cob, skip the hamburger bun so you don't overdo it on the carbohydrates. Throw some fruit on the grill for a sweet and nutrient-rich dessert. And don't go to the barbecue on an empty stomach. Pre-barbecue is a perfect time to have a Nutritioulicious snack or a glass of water with Meta Appetite Control (you can grab a coupon to try it here). For more ways to stay healthy at summer BBQs, check out my Nutritioulicious BBQ Guide.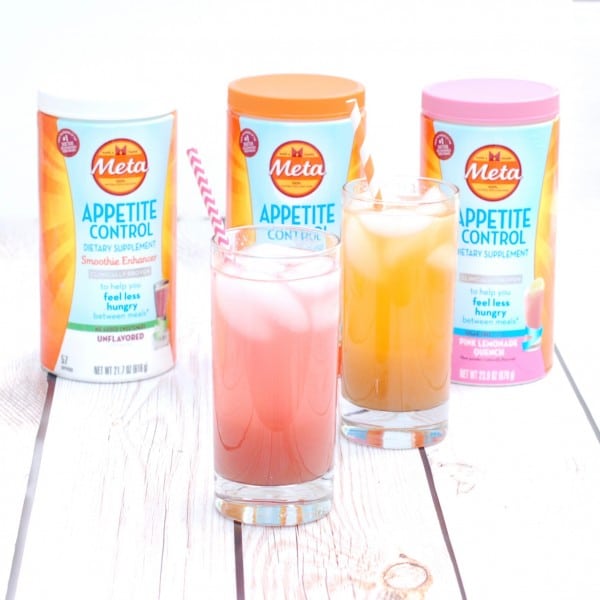 Get Social
A big part of the fun of summer is all the social activities. So get off the computer and head outside to interact with friends and family. All the tips above will help you stay healthy while you're partaking in social activities, and being social in itself will keep you motivated.
Let your nearest and dearest know you're working on healthier habits and use the social support as a way to stay on track and stick to your goals. Research shows that having friends and family members who are supportive of your healthy habits helps with weight loss and maintenance of a healthy weight over time.
What's your strategy for staying healthy over the summer?
*This statement has not been evaluated by the Food and Drug Administration. This product is not intended to diagnose, treat, cure or prevent any disease.
Meta partnered with bloggers, such as me, to get the word out about its great product benefits. As part of this program, I received compensation for my time. Meta believes that consumers and bloggers are free to form their own opinions and share them in their own words. Meta's policies align with WOMMA Ethics Code, Federal Trade Commission (FTC) guidelines and social media engagement recommendations.