Print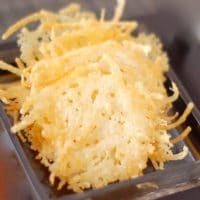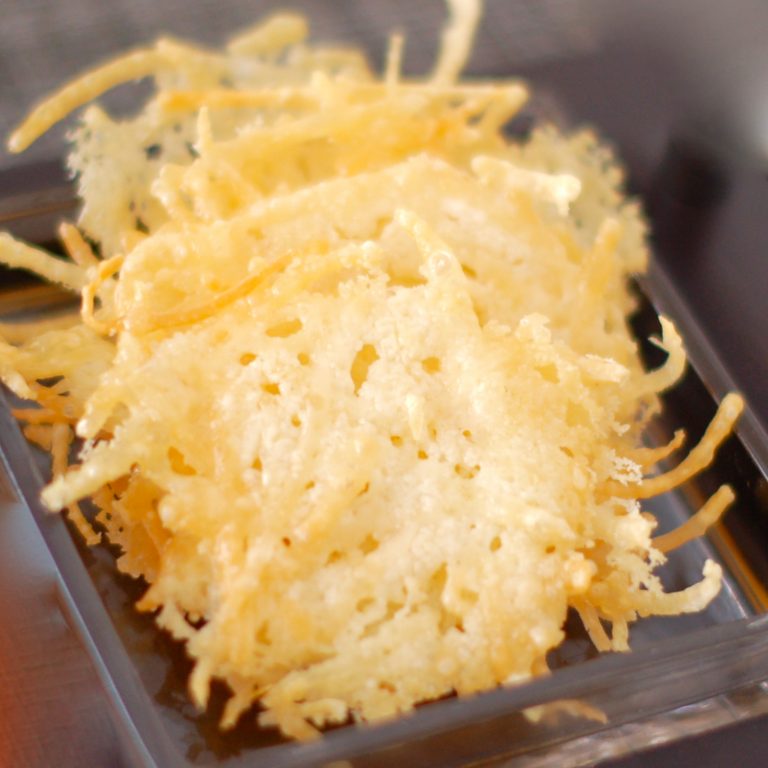 Parmesan Crisps
These quick and easy parmesan crisps make for a sophisticated hors d'oeuvres at a cocktail party or a delicious accompaniment to a soup or salad. With only two ingredients and less than 15 minutes from start to finish, there's no reason not to make these for your next gathering!
Preheat oven to 400 F. Line a baking sheet with parchment paper or a silicone baking mat.

In a small mixing bowl, toss the finely grated and shredded cheeses together.

Using a tablespoon, mound heaping tablespoons of cheese about 2 inches apart and use the back of the spoon to lightly press down on the cheese. Bake for 5 to 10 minutes, depending on how golden brown and crisp you want them.

Remove from oven and let cool briefly before transferring to serving platter or airtight container to store for future use.
When eaten immediately, the crisps are crispier, whereas once they sit a bit they will be chewier. Either way they will be delicious!