Print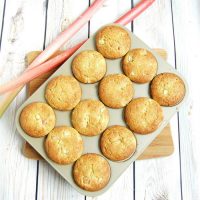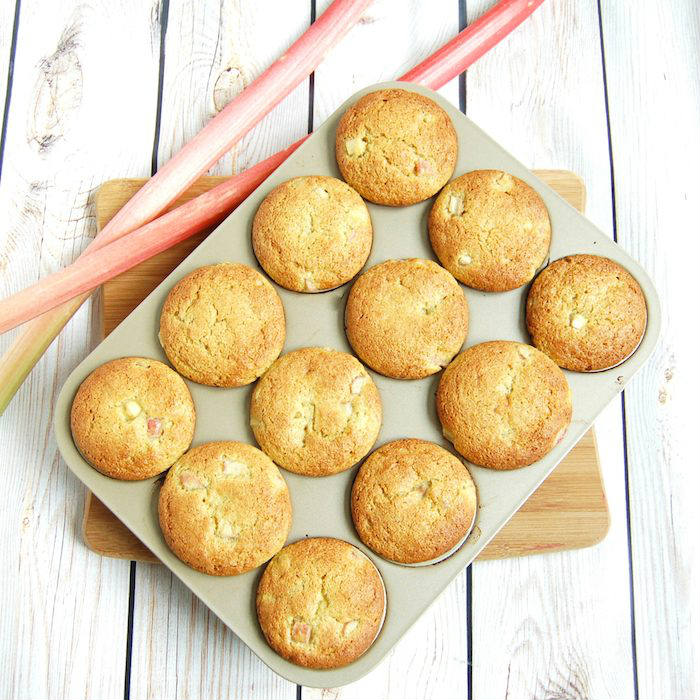 Rhubarb Ginger Lemon Muffins
Rhubarb, lemon zest and juice, and grated ginger add zing to these deliciously tart and sweet muffins perfect for spring bridal and baby showers, Mother's Day, or any brunch. Made with garbanzo bean (chickpea) flour and unsweetened applesauce, these muffins are also gluten-free, dairy-free, and a good source of protein and fiber.
Preheat oven to 375° F. Line a 12-cup muffin tin with liners or spray with cooking spray.

In a large bowl, combine flour, sugar, baking powder, baking soda, and salt.

In a medium bowl, whisk together eggs, oil, applesauce, vanilla, lemon zest, lemon juice, and ginger.

Add wet ingredients to dry ingredients and stir until just combined, being careful not to over-mix. Fold in rhubarb.

Scoop 1/3 cup of batter into each muffin cup. Bake for 20 to 25 minutes, until golden brown on top and a toothpick inserted into the center of muffins comes out clean.

Remove from the oven and let cool for 5 minutes before transferring to a wire rack to finish cooling. Serve sprinkled with powdered sugar, if desired.
Store in an airtight container lined with paper towels on the bottom and top for 2 to 3 days.