Print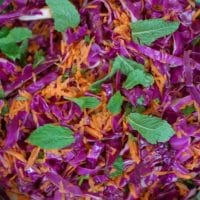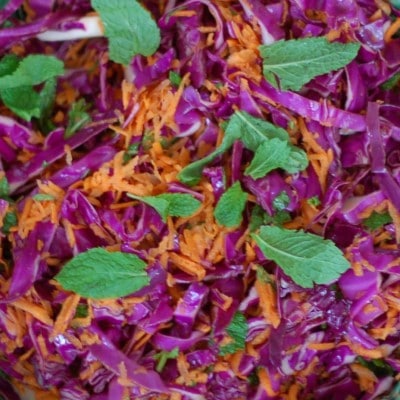 Red Cabbage Slaw
Lighten up your summer barbecue with this nutritious, delicious, and eye-popping side dish.
Combine the shredded cabbage, grated carrots, and most of the chopped mint in a large bowl.

In a small mixing bowl or a measuring cup, whisk together the vinegar, lime juice, honey, and olive oil.

Pour the dressing over the slaw, sprinkle with salt and pepper, and toss to mix. Garnish with the remaining chopped mint. Serve immediately or let sit for 30 minutes, tossing occasionally for flavors to set in.