Print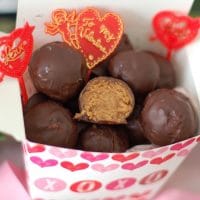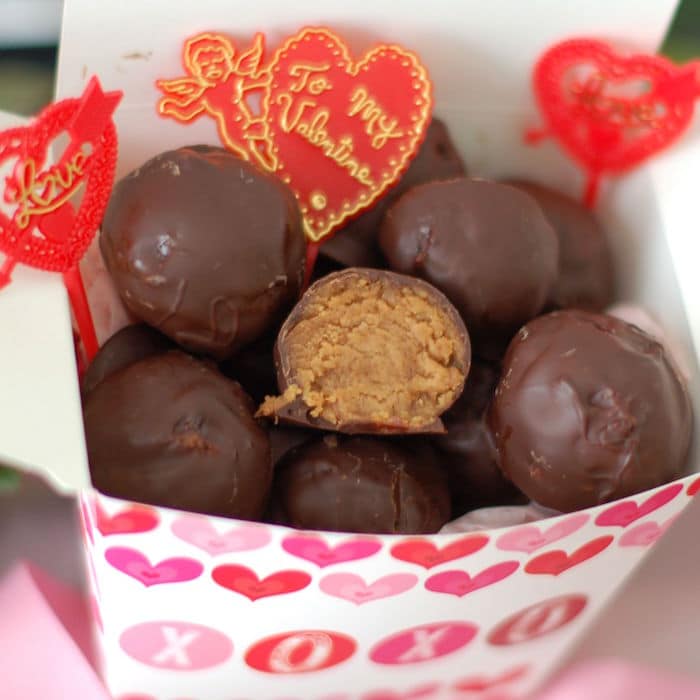 Chocolate Peanut Butter Truffles
These rich and creamy chocolate peanut butter truffles are made with natural peanut butter, nonfat Greek yogurt, maple syrup, and dark chocolate. A decadent treat that will satisfy any sweet tooth, whether you have a special occasion to celebrate or not!
1

cup

Natural creamy peanut butter

(unsalted preferred)

1/2

cup

Nonfat plain Greek yogurt

1

teaspoon

Unsweetened cocoa powder

2

tablespoons

Maple syrup

Pinch

Kosher salt

1

cup

Dark chocolate chips

1/2

teaspoon

Coconut oil
In a bowl, combine the peanut butter, yogurt, cocoa powder, maple syrup, and salt. Use your hands to form into a dough. Refrigerate for at least 30 minutes.

Line a baking sheet with parchment paper and set aside.

Combine chocolate chips and coconut oil in a medium bowl and microwave in 30 second intervals, mixing in between, for about 1 minute. Then reduce cooking time to 15 second intervals for another 45 seconds until chocolate is fully melted (total melting time, about 1 minute 45 seconds).

While the chocolate is melting, use a 1 tablespoon measuring spoon to scoop the peanut butter dough and roll into balls.

Dunk peanut butter balls into the melted chocolate one at a time and shake off excess chocolate. Place on lined baking sheet. When all the peanut butter balls are coated, place baking sheet in refrigerator for at least 20 minutes until chocolate is hardened. Store in fridge or freezer.