Print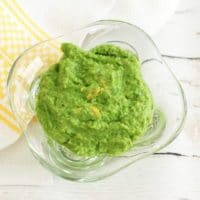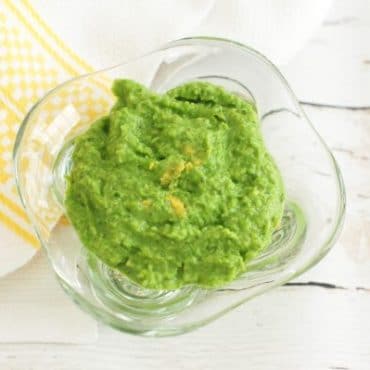 3-Ingredient Minty Pea Dip
This bright and refreshing dip is quick and easy to make, requires only three ingredients, and can be used in a variety of ways. Vegan, vegetarian, dairy-free, and gluten-free.
If using fresh peas: Bring a small pot of water to boil, add the peas and cook for 1 minutes. Strain and plunge into an ice bath to stop cooking.

If using frozen peas: Defrost peas overnight in refrigerator.

Place blanched or defrosted peas in a small food processor with mint, lemon zest and juice. Puree until smooth. Season with salt and pepper.

Serve immediately or cover with saran wrap and refrigerate until ready to serve.