Print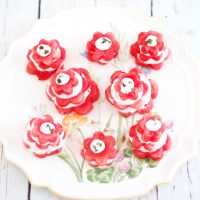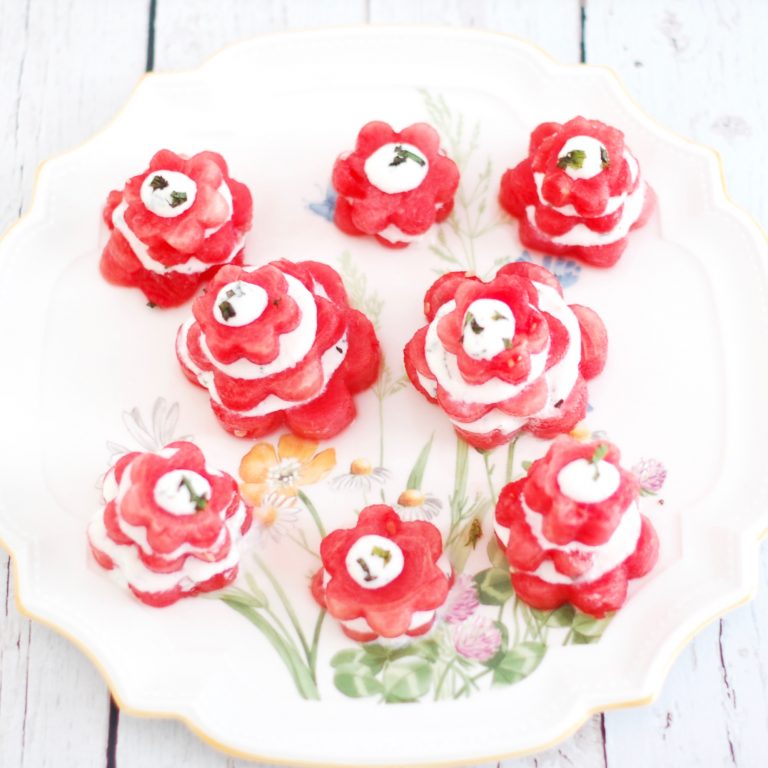 Watermelon & Lemon Mint Ricotta Stacks
Creamy and zesty lemon mint ricotta is sandwiched between stacks of watermelon flowers for a festive, nutritious and delicious summer appetizer or hors d'oeuvres.
Using flower cookie cutters of three different sizes, cut watermelon into flowers. Towel dry watermelon pieces to eliminate excess moisture.

In a small bowl, mix ricotta, lemon zest and juice, mint, salt, and pepper, to taste.

Spoon a dollop of the lemon mint ricotta on the largest size watermelon flower. Top with next largest watermelon flower. Add another dollop of ricotta mixture and top with smallest watermelon flower. Top with a final dollop of ricotta mixture.

Repeat with remaining watermelon flowers. Arrange watermelon stacks on a serving platter and sprinkle with chopped mint.