The Best Evidence-Based Food and Nutrition Sites
July 28, 2015
Get the facts about the food you eat and the nutrition news you read from these evidence-based nutrition sites.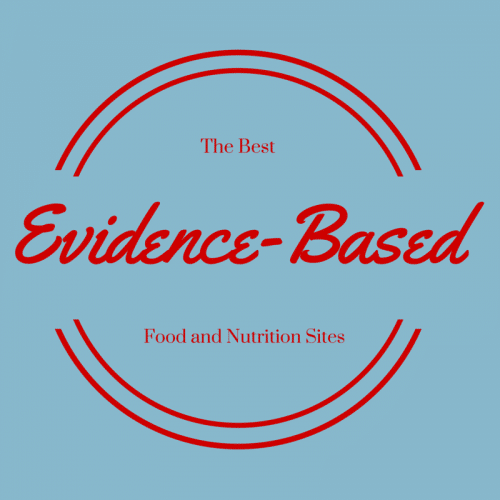 I'm a nutrition consultant for various food and beverage companies, but my opinions are my own.
If you read my blog, then you know that I love sharing links to articles and recipes written by fellow dietitians and healthy food bloggers. You can find my #LinkLove posts every Monday along with my Menu Plan Monday posts, where I provide my family's weekly menu. As a registered dietitian nutritionist with a focus on nutrition communications, I believe it's important to share my colleague's work and that of other science-based bloggers. Unfortunately, there is a lot of misinformation out there, especially as it pertains to nutrition, food fads, and general health.
For facts on nutrition, I rely on my fellow dietitian nutritionists, researchers, and experts in the field of nutrition who provide well-balanced, research- and evidence-based nutrition information on their personal and organization blogs.
Today, to help quell the myths that abound, I am sharing some of my go-to resources for credible and accurate nutrition information (plus, you'll find links to some of their recent posts that I think are especially worth reading). In addition to visiting Nutritioulicious for sound science and nutritious and delicious recipes, I hope you'll check out these blogs and sites when you're looking for the truth in nutrition!
Top 5 Evidence-Based Nutrition Sites
Sound Bites by Melissa Joy Dobbins, MS, RDN, CDE
In her Food for Thought blog and Sound Bites Podcast, Melissa Joy Dobbins, aka the Guilt-Free RD, delves into the science, psychology, and strategies behind food and nutrition. Melissa is an expert in nutrition communications and was previously a national media spokesperson for the Academy of Nutrition and Dietetics. On her blog and in her podcasts, Melissa interviews experts in the field who work to improve consumer understanding of nutrition science so they can make well-informed decisions based on facts, not fear. Her goal? To empower people to make healthier choices while bringing back the enjoyment of food and removing any feelings of guilt associated with food decisions.
It's pretty clear from her philosophy why I am a big fan of Melissa's and love her blog. I should also add that she's a dietitian enthusiast and is always promoting fellow dietitians who stress the importance of sound science. This is especially evident from her interviews with over 100 registered dietitian nutritionists, like her recent interview with Jill Weisenberger, author of The Overworked Person's Guide to Better Nutrition. 
If you're looking for the truth behind the latest food fads, I suggest you check out the Best Food Facts website and blog. As stated on their website, the mission of Best Food Facts is to "bring you the most objective, trustworthy, and accurate information directly from the experts." You'll find information on everything from food safety and how food is raised and grown to food myths and healthy eating tips. For example, this recent blog post provides tips on healthy grocery shopping – something everyone can use some help with!
The experts who provide this information are University-based PhDs or RDs who have completed or reviewed research on the specific topic being discussed, so you can be sure you're getting evidence-based nutrition information. In addition to the information already on the site, you can even submit your own questions.
Nutrition communications expert Dr. Susan Mitchell, PhD, RDN, LDN, FAND and culinary nutrition expert Regina Ragone, MS, RDN teamed up to start the FoodFitFabulous blog where they write about the "foods you love, how to stay fit for life, and ways to feel fabulous everyday." Now who doesn't want that?! Both of these women are vibrant, energetic, and passionate about nutrition and providing evidence-based nutrition and health messages to the public. You'll find videos, podcasts, recipes, myth-busting, and more all in one enthusiastic and straight-to-the-point blog, and all of their information is backed by science. I especially love their recent podcast "Agave, All That or Just Another Sugar?" given the media hype over agave as a "better for you" sweetener.
International Food Information Council Foundation (IFIC)
IFIC is a fabulous resource for consumers, journalists, and health professionals alike. Similar to Best Food Facts, IFIC has the latest research and trends on all topics of health, nutrition and food safety. Whether you're looking for information on what to eat, how to interpret a study, or the most recent findings on consumer attitudes towards food and nutrition, IFIC has it covered. Every year I look forward to their annual Food & Health Survey that provides great insight into the health beliefs and behaviors of Americans.
I also find their summaries of research spot-on and very consumer friendly. For instance, when a study was released this past January claiming High Fructose Corn Syrup (HFCS) is more "toxic" than sucrose, the media was buzzing with sensational headlines (as they often do with this type of news). However, the ins and outs of the study were left out of the news coverage. The folks at IFIC broke down the study in a detailed yet consumer friendly way that showed the vast limitations of the study and, most importantly, the bottom line that there is no material difference between HFCS and sucrose in humans. (Full disclosure, I am a consultant to the Corn Refiners Association.)
Food & Nutrition Magazine Stone Soup Blog
The Stone Soup blog is written by members of the Academy of Nutrition and Dietetics, the world's largest organization of food and nutrition professionals. In addition to Stone Soup, the AND also distributes the monthly Food & Nutrition Magazine with the latest news and resources on food and nutrition. While I follow a lot of dietitian blogs, what I love about Stone Soup is that it introduces me to registered dietitian nutritionists who I may not be familiar with and keeps me up-to-date on hot topics that I may miss from other bloggers.
You'll find nutrition tips, recipes, book reviews, and more on Stone Soup – there's something for everyone! With two preschoolers who are quickly learning about all sorts of foods and condiments I don't have at home, I especially loved this recent post by pediatric dietitian Natalia Stasenko, MS, RD, CDN, "Why I Ended My Family's Ketchup Ban"!
What are your favorite food and nutrition websites and blogs?