Calling All Dietitians! The Bold Taste of Nutrition Beef Recipe Contest Is Here!
October 26, 2016
If you're a dietitian in the northeast, show off your favorite nutritious and delicious lean beef recipe in the Bold Taste of Nutrition beef recipe contest!
This post is sponsored by the New York Beef Council. I was compensated for my time and for hosting The Bold Taste of Nutrition recipe contest.
Hello to all my registered dietitian nutritionist friends! I am so excited to announce that on behalf of the New York Beef Council I am hosting the Bold Taste of Nutrition Beef Recipe Contest!
If you've visited the Nutritioulicious blog or follow me on Instagram, Facebook, Pinterest, and/or Twitter, I'm sure you have seen some of the beef recipes I've developed over the years, including this Hearty Beef and Vegetable Stew, my Chipotle Beef Tacos with Watermelon Salsa (which are a huge hit with my girls), and this Summer Steak Salad with Champagne Vinaigrette (which is especially delicious during the hot summer months)! There's no shortage of love for lean beef here at Nutritioulicious – after all, it's a nutritious and delicious choice to fill the protein portion of your plate.
And that's why I'm stoked to head up this beef recipe contest, so I can see all the amazing ways you showcase lean beef on your plate as part of a healthy diet! So what exactly does this Bold Taste of Nutrition contest entail? Keep reading for the details, including recipe submission criteria, the awesome prizes up for grabs, and of course how you can participate. (Get the complete contest rules here.)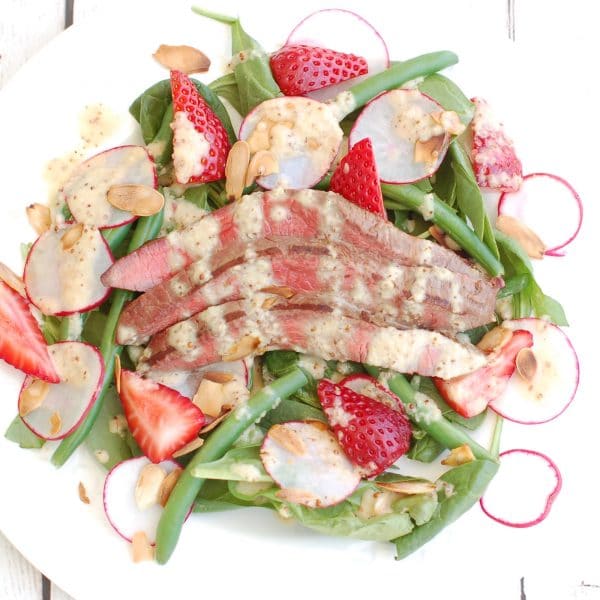 Dates and Eligibility
Recipes can be submitted between November 4–13, 2016 and winners will be announced on November 21, 2016. To participate in the contest, you must be an RDN, DTR, dietetic intern, dietetic student, or member of the Academy of Nutrition and Dietetics in the northeast states.
Criteria
All recipes must include a 4-ounce lean cut of beef and at least 2 servings of fruits or vegetables. The fruits or vegetables can be presented as side dishes, mixed into the beef (e.g. in meatloaf), blended into a sauce, or as part of a one-pot meal. Recipes can be breakfast, lunch, dinner, or snacks. Need some inspiration? Get some here.
Prizes
There are lots of opportunities to win with this contest! First up, if you're among the first 20 recipe submissions, you will receive a beef kitchen basket of branded kitchen tools.
Once all recipes are submitted, four dietitians will have the chance to win some fabulous prizes.
The Judges' Pick winner will receive $500 anda fully paid for trip and registration to the winner's choice of state academy meeting. A runner-up chosen by the judges will receive $100 and an honorary mention.
The People's Choice winner will receive $500. This winner will be determined based on which recipe receives the most votes on the InLinkz linkup collection at the end of this post. Voting begins on November 14th and runs through November 20th. One People's Choice runner-up will receive $100 and an honorary mention.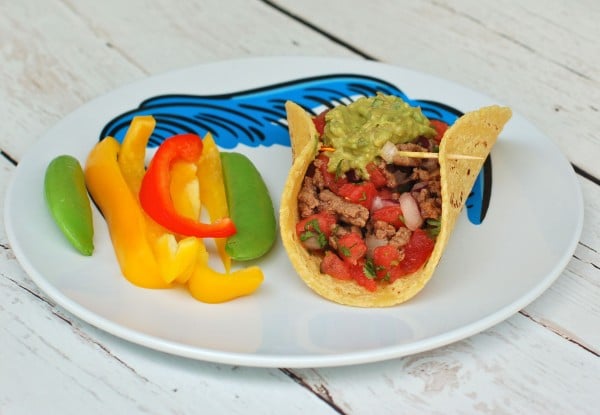 How To Participate
Between November 4th and 13th, post your recipe on your personal website or blog, then head back to this post and scroll down to the InLinkz recipe gallery to add your recipe post URL. We also encourage you to display the recipe gallery in your post. Get the InLinkz code to do so here: https://goo.gl/SHLx7c. Then go ahead and show some love to fellow contestants and share your own recipe across social media using hashtag #RDBoldTaste!
Your blog post must include proper disclosure and key messages about beef nutrition. All posts and social media mentions must follow FTC Guidelines and include both an appropriate Disclosure Statement (see below for example) at the beginning of the post and prominently display the hashtag #AD or #Sponsored in social media outreach (i.e. Twitter, Facebook, Pinterest, Instagram, etc).
Sample disclosure: By posting this recipe I am entering a recipe contest sponsored by The Beef Checkoff and New York Beef Council, and am eligible to win prizes associated with the contest. I was not compensated for my time.
At least one of following key messages must be included in your post:
A 3-ounce serving of lean beef provides 25 grams of protein and 10 essential nutrients, including iron, vitamin B12, and zinc.
The majority of beef cuts are lean.
Emerging research indicates that evenly distributing daily protein intake at meals and snacks throughout the day (~20 to 30g/meal) helps maintain a healthy weight, support a healthy metabolism, and age more vibrantly.
And that's it! Have fun, make some nutritious and delicious beef recipes, and show some love to fellow contestants (and don't forget to vote for People's Choice award starting November 13th!).
What are you going to enter into the Bold Taste of Nutrition Beef Recipe Contest?
[inlinkz_linkup id=672593 mode=1]